Data for Drivers webinar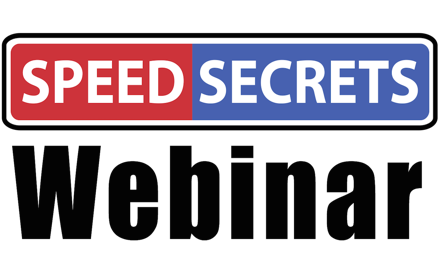 Speed Secrets
Wednesday, January 17, 2018
Registration closed January 16, 2018 12:00 PM on January 16, 2018 12:00 PM PST Registration ends January 16, 2018 12:00 PM on January 16, 2018 12:00 PM PST Registration opens December 31, 2017 12:00 AM on December 31, 2017 12:00 AM PST Registration runs from December 31, 2017 12:00 AM to January 16, 2018 12:00 PM
If you're relatively new to using a data acquisition system, have a data system but are not getting the most out of it, thinking about getting a data system but not sure how to use it, and/or you want to use your data system for more than an expensive lap timer, then this webinar is for you. The Data for Drivers webinar will give you the tools to coach yourself using data.
I admit that I'm not a data guru. I am a driver coach who relies heavily on data to help drivers perform better - and that's what I'll do for you in this webinar. I'll use tons of real examples of data I've collected over the years to demonstrate what you should and shouldn't do as a driver. More importantly, I'll teach you how to use data to identify what you can do to drive consistently faster.
I should also point out that I will not address any specific data system (AiM, Motec, Race Logic, etc.), but instead, use generic examples that can be applied to any system. My goal is to give you what you need to be able to get more out of any system, no matter the brand.
I look forward to sharing my 25-or-so years of experience of using data with you.
- Ross Bentley