About this event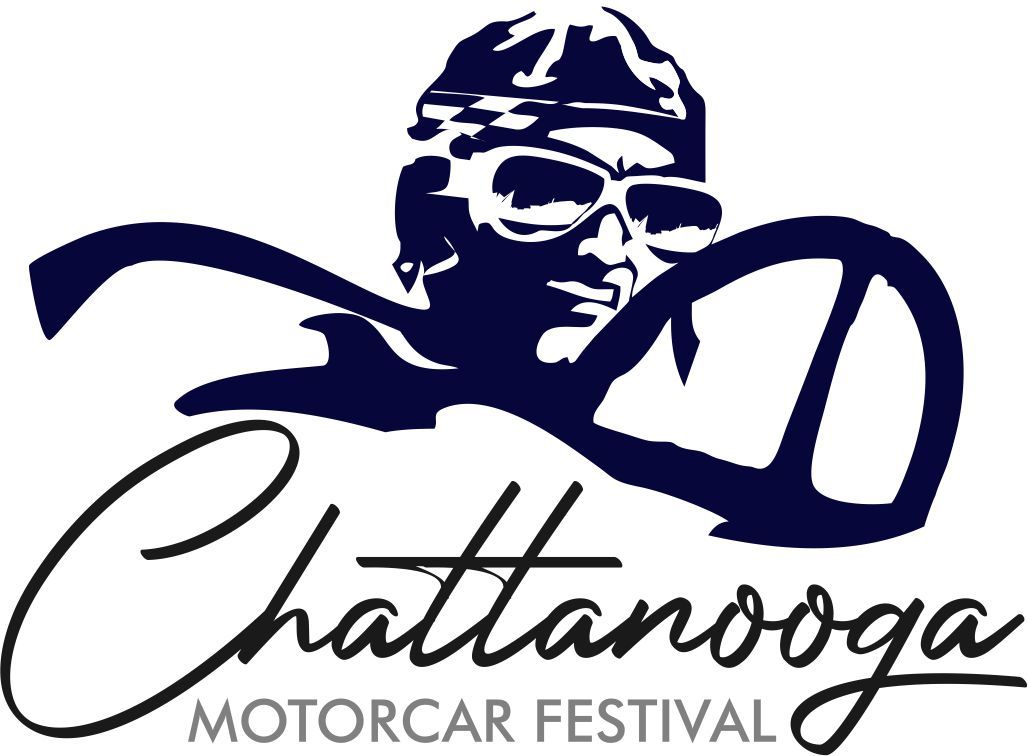 The three-day Festival returns for 2022 and will include a Concours d'Elegance, the Rallye Presented by Canossa Events, The Pace Grand Prix at The Bend, a Mecum Auctions event, and many more family-friendly activities.
Proceeds from the Festival support neuroscience research and Fifty Plus Foundation, Inc. Fifty Plus Foundation has been raising funds since 2011 through a racing team called Highway to Help. Approaching 12 years in Alzheimer's and neuroscience support, Fifty Plus Foundation, Inc. hosts the third annual Chattanooga Motorcar Festival to bring both local and global support to back research that is already making a difference in saving lives. Funds raised during the Festival go to the Neuroscience Center at CHI Memorial and the NeuroScience Innovation Foundation. They work hand in hand to bring advances in neurological medicine forward for the benefit of all.
Event requirements
Core Events
The Pace Grand Prix at the Bend – Thursday, Friday & Saturday along the Tennessee River
CMF Rallye Presented by Canossa Events – Thursday & Friday – Leaving West Village
Mecum Auctions – Friday & Saturday - Chattanooga Convention Center
Concours D'Elegance – Sunday in West Village
Volunteer Dress Code: Volunteers are gifted a Volunteer 2022 t-shirt. Please wear khaki or denim pants. Closed toe shoes are a requirement. Dress comfortably and if you need an extra layer for warmth, we ask that you please layer UNDER the volunteer shirt.
Pre-Registration: Pre-Event we strongly encourage you to register for your free General Admission ticket. Avoid delays at registration and ticket stations. All volunteers working a four hour shift or more are gifted this $119 ticket. Everyone needs a ticket to enter the gates. Your ticket is good throughout the event – before or after your shift.
Parking: Please refer to the attached map for parking lots available to you. You start your shift at the Westin. If your assignment is along the Pace Grand Prix, you can pick up a tram at the corner of MLK and Pine Street to get to the main gate at the track. From there – you'll have a map to help you get to your appointed spot. Shuttles run continuously.
Registration: Volunteers are asked to show up about 30 mins prior to first shift at the Westin Chattanooga. We spend about 30 minutes on logistics, and then give you your job assignment, job description, with enough time to get to your appointed place. Registration is on the first floor of the Westin Hotel. 801 Pine St, Chattanooga TN 37402. At registration you will receive your packet including your ticket, a volunteer t-shirt, a schedule, maps of the various areas, core event information applicable to you, and other information.
Free Tram Service: Tram service is provided between The Pace Grand Prix at the Bend on the Riverfront Pkwy and the West Village, Councours and Westin Hotel.
Chattanooga West Village
Chattanooga, TN
Chattanooga Motorcar Festival
More events from this organizer