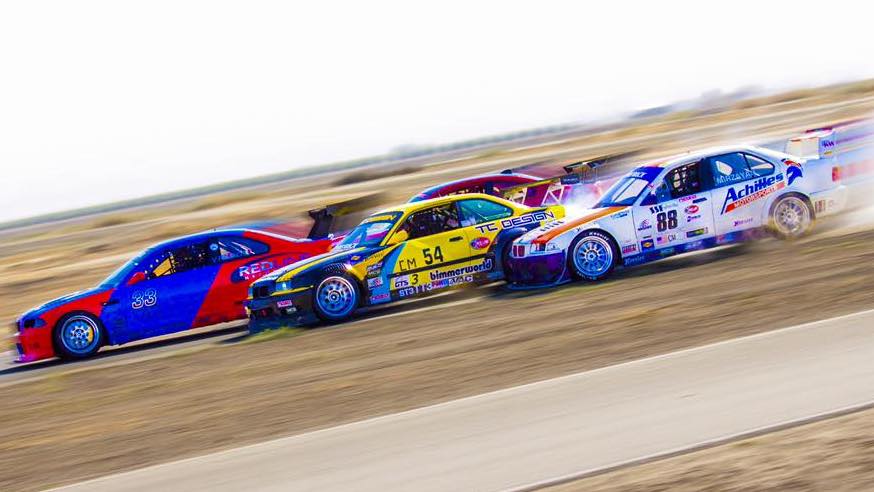 About this event
Hello everyone.
After a crazy COVID-19 year, this is going to wind up being the one and only Pacific Region BMW CCA Club Racing event of the year and I hope you can all make it.
Also, we are celebrating 25 year of BMW CCA Club Racing this year and on Saturday evening (before, during and after the NASA enduro), we will be hosting a social following social distancing guidlines set by BMW CCA and Kern County, California.
Please register here for free, but please be sure to register with NASA as well please.
https://nasaproracing.com/events/3255
Please be sure to select "BMW CCA" and select your class.  The extra $50 is used to pay primarily for our insurance policy.  If you want to know more about that, please contact me via email or at the track and I'll explain the insurance changes for 2020.
The track will be hosting a test day the Friday before.  Please contact the track for that.
This is a "regular" event for BMW CCA Club Racing consisting of 2 or 3 100% races.
A number of the BMWs will be doing the enduro on Saturday night so we will have our feature race on Saturday.
The schedule will be set by NASA, but I will do my best to get in as many races as possible.  If NASA decides to do a qualifying race - it will count as a 100% points race for BMW CCA Club Racing.
Event requirements
You must have a valid BMW CCA membership and valid race license to attend this event.  If you are a rookie or have a provisional license, please let the comp steward know.
Buttonwillow Raceway
Buttonwillow, CA
Download track map
Buy track decal
More events from this organizer