CincySCCA Solo 2020 PE2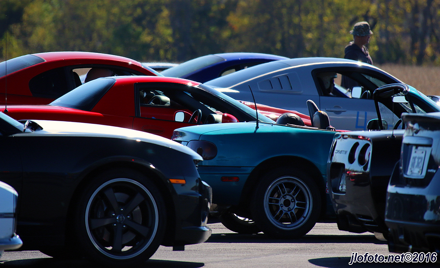 SCCA - Cincinnati Region - Solo
Sunday, May 17, 2020
Traders World
,
Lebanon

,

OH
Notice: COVID-19
At the direction of Governor Mike DeWine's Shelter In Place Order across the state of Ohio, this and other future events may be canceled.  We will only process the payment after the closing of the registration, so if the event is cancelled there will be no charge to your credit card on file.
We take the health and safety of our patrons, staff and community seriously and urge everyone to continue to follow the guidelines set forth by public health officials.
We will continue to monitor the situation closely and provide updates as we receive them. We appreciate your understanding and if you have any questions, feel free to contact us via email or on Facebook message (https://www.facebook.com/groups/CincySCCASolo/)
Welcome to CincySCCA Solo (Autocross) Program
Do you like to drive hard? Test your car control skills? Then the SCCA Solo program is for you! Solo is SCCA trademark for our autocross program. It is a Precision Driving Competition. During autoctcross, drivers compete against the clock as they navigate tight technical course in an everyday driving car, or a specially prepared race car! It is a Fun, Challenging, and Safe driving competition, and it is also a great learning opportunity of car control skills.
All you need to join our event is to register, and bring your road worthy cars (some exception may apply). There will be loaner helmets available and we have a great novice program to assist you in becoming FAST!
**Please read our loaner helmet policy concerning recent Coronavirus outbreak.
http://cincyscca.com/2020/03/solo-loaner-helmets-policy/
If you want to run an event with us, but have no idea how to fill out this form.. DON'T WORRY! We are here to help! Email us at SOLO@CincySCCA.com, or visit our Facebook page http://facebook.com/cincyscca and message us.
Autocross competition is broken down into a number of classes so that virtually any car can be competitive. So whether you own a Corvette or a Camry, you can be sure you'll have a great time.
For those new to autocross (roughly 1 year or less), the CincySCCA Region highly encourages participating our novice program. Those who register in one of our two Novice Index classes (based on car & modifications) can be paired with experienced drivers to help with all aspects of the events (including driving techniques). Whereas it is highly encouraged, it is not mandatory but does offer the opportunity for novices to run with others at similar experience levels.
For more information about race dates, location and entry fees, check out the Solo schedule of events and the Solo supplementary regulations. You can find more information on our website CincySCCA.com, and be sure to join our Facebook group (Please answer the join request questions!) CincySCCA Solo -Autocross.
If you are SCCA Member
***Your SCCA Member#, First & Last Name MUST match your national SCCA Membership exactly***
***Your SCCA Membership will be verified based on the events date. If your membership expires before the event dates, please renew your membership before registering or you will be charged for the weekend membership***
IMPORTANT NOTE FOR PARENTS
Minor waivers require signatures from BOTH parents. Minor waivers are required for minors that will be in "hot zones" at the event (i.e. grid, course). A separate spectator viewing area (Paddock area) next to the hot zones will be marked, which will not require a waiver to be in. The minor waiver form is available here:http://cdn.growassets.net/user_files/scca/downloads/000/014/422/SCCA_Minor_Notary_1068_09_15.pdf?1461713772
Event Schedule (all times approximate)
Site Opens: 7:00am
Registration/Check-in: 7:30-8:30am  (Everyone Must Check in by 8:30 or you will be charged a $20 Late Fee and may lose your spot!)
Tech inspection: 7:30-8:45am (We accept annual tech from other SCCA regions)
Mandatory drivers meeting: 9:15-9:30am
First car off: 10:00am
Trophy presentation: ~ 4:00pm
Fees
SCCA Member, preregister, prepay: $35
SCCA Member, preregister, pay onsite: $40 (Cash Only)
SCCA Member, walkup registration: $45 (Cash Only)
Non-SCCA-members an additional $15 to cover the required SCCA weekend membership.
* Price may vary for Special Events (i.e Test and Tunes, Schools, etc)
* Some events requires Pre-Register / Pre-Pay, and do not accept walkup registration or onsite pay
Bring family and friends to enjoy our competition, shopping, food and fun at Traders World (open 9-5)!
We are very excited to be at Traders World! Remember that we are guests at the site and competitors and their friends are expected to act accordingly.
Please preregister for events. You can pay at time of preregistration or at the site. Online registration really helps get our competition day off to better start and will save you a few dollars.  Even if you are wait-listed, it will give you priority over those who register later onsite.