CincySCCA Solo 2020 Autocross 101 - Novice School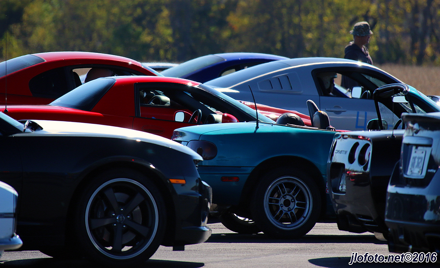 SCCA - Cincinnati Region - Solo
Saturday, May 16, 2020
Traders World
,
Lebanon

,

OH
Notice: COVID-19
At the direction of Governor Mike DeWine's Shelter In Place Order across the state of Ohio, this and other future events may be canceled.  We will only process the payment after the closing of the registration, so if the event is cancelled there will be no charge to your credit card on file.
We take the health and safety of our patrons, staff and community seriously and urge everyone to continue to follow the guidelines set forth by public health officials.
We will continue to monitor the situation closely and provide updates as we receive them. We appreciate your understanding and if you have any questions, feel free to contact us via email or on Facebook message (https://www.facebook.com/groups/CincySCCASolo/)
Welcome to CincySCCA Solo (Autocross) Program
Do you like to drive hard? Test your car control skills? Then the SCCA Solo program is for you! Solo is SCCA trademark for our autocross program. It is a Precision Driving Competition. During autoctcross, drivers compete against the clock as they navigate tight technical course in an everyday driving car, or a specially prepared race car! It is a Fun, Challenging, and Safe driving competition, and it is also a great learning opportunity of car control skills.
This Autocross 101, Novice Driving School, is designed to help the new competitors get up to speed. Not only the "Driving Skills to have FUN and to BE MORE COMPETITIVE", but we will also cover anything from "How to class your car" to "Basic and Specialty Worker assignments (Course, Timing/Scoring, Grid, Waiver, etc)"
**Please read our loaner helmet policy concerning recent Coronavirus outbreak.
http://cincyscca.com/2020/03/solo-loaner-helmets-policy/
Upon sign up, your entry will be reviewed for approval, and you will receive confirmation email of your entry and your payment will be processed then.