CCCR DE Buttonwillow Nov. 15, 2019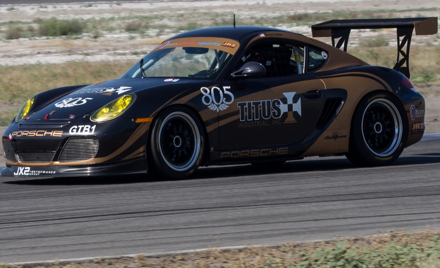 PCA - California Central Coast Region
Friday, November 15, 2019
Buttonwillow Raceway
,
Buttonwillow

,

CA
Registration closed November 11, 2019 6:00 AM on November 11, 2019 6:00 AM PST Registration ends November 11, 2019 6:00 AM on November 11, 2019 6:00 AM PST Registration opens September 16, 2019 6:00 AM on September 16, 2019 6:00 AM PDT Registration runs from September 16, 2019 6:00 AM to November 11, 2019 6:00 AM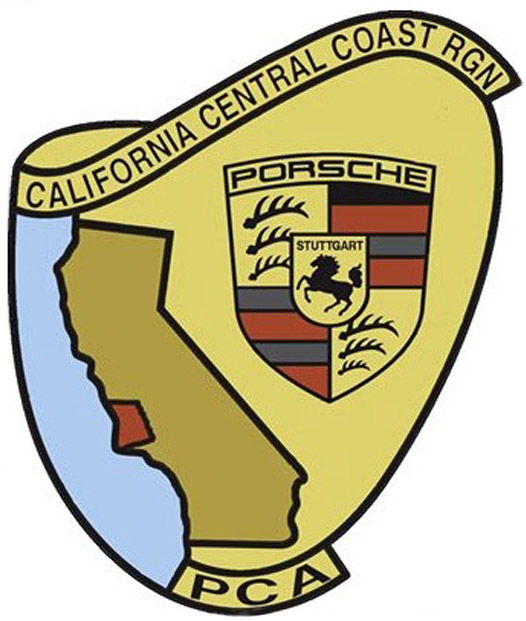 California Central Coast Region PCA is holding a Driver Education and Track Tour at Buttonwillow Raceway Park Nov. 15, 2019,  sponsored by Santa Barbara Porsche and SGS Independent Porsche Care, for PCA members and non-PCA members.
Track registration and tech will be open at 3:00pm to 6:00pm Thursday the 14th, the day prior to the event. For the first time, we are offering a dinner the evening of the 14th after registrastion and tech, to be held at the track cafeteria starting at 6:00pm. Everyone is encouraged to register then attend the dinner. This will be agreat opportunity to get to know your fellow drivers. As many of you know the restaurants in the Buttonwillow Truck Stop are a not the best, hang out at the track with the rest of us! We are encouraging guests for the dinner. When you sign up on MSR, please give us the number of dinners you would like.
To heighten interest in Drivers Education Events we are adding a Track Tour Session to introduce interested drivers to a track day experience. The Track Tour will be run under PCA Zone 8 rules. You will have four sessions ranging 20 to 25 minutes on the track following a pace car not to exceed 60mph. Corner speed will be up to 70% track speed. Drivers must drive their own car and be 18 years or older, Porsches are preferred but all cars are allowed. This format is perfect for lower powered cars such as 356s and 912s, etc.  Passengers are allowed. Helmets and tech are not required. Passing is not allowed. All participants must sign the liability waivers. This is as safe as you can be on the race track.
Maximum entry for this DE is 125 drivers with 5 run groups,including Track Tour, beginner, novice, advanced and expert. Except for the Track Tour participants, all solo drivers must have a minimum of 4 days track experience or have a signed log book by PCA certified instructor. Instruction will be provided for novice drivers depending upon Instructor availability. Students will be in one run group if possible. If your eligibility is in question, please contact Bob Bruington, Aircooled911sc@gmail.com or 805 431-0919.
We accept completed Tech Forms from any legitimate auto focused business. Our tech form is available at http://ccc.pca.org/de-forms/   You can use the above linked form from our web site, a PCA Zone 8 form or a POC form.  Be informed that tech of your car at the track on Friday is an additional $100.00 fee.  To avoid this, have your car tech'd in advance.  If you are near San Luis Obispo, we offer a free tech at SGS Independent Porsche Care, 750 Francis St. San Luis Obispo, CA on Tuesday, Nov. 5th from 5:30 PM to 7:00 PM.  Usually there is food and refreshments.
Announcement!!  If you do not live in the San Luis Obispo county area, we are going to have a free tech inspection at Buttonwillow Raceway on Thursday afternoon of the 14th from 3:00 PM to 6:00 PM.  This will be held just at the cafe building near the garages.  If you do not arrive at Registration on Friday morning with a completed tech form or car log book, Tech Inspection at the track on Friday will be a $100.00 charge and must be completed including registration by 7:00 AM when Drivers Meeting starts.
We highly recommend everyone register on Thursday afternoon, the day before the event. Tech will open at 3:00pm, close at 6:00pm. Please take advantage of the Thursday Tech and registration, make your life and ours less stressful on Friday morning.
This event will use Buttonwillow Track Layout #1 run Clock Wise.
2019 DE rules require helmets be Snell 2010 or 2015.  Up to date helmets are not available for rent at Buttonwillow Raceway, please bring your approved helmet. Head and neck restraints are required with all 5 and 6 point harness systems. All harness systems must be used with a racing seat and certified with the last 5 years. Track Tour participants are not required to wear helmets.
This is a rain or shine event!
On the morning of the event, the 15th, registration at the track will open at 6:00 AM and close just before the mandatory drivers meeting at 7:00 AM.  Registration will be in the covered area just in front of the cafe.  Driver's meeting will be in the cafe.
We recommend you study a track video.  Buttonwillow instructional video - YouTube
Several hotels are available in area for you to choose. Camping and RV sites are available at the track, please contact the Buttonwillow Raceway for information. Garages are available on request from  Buttonwillow Raceway.