Care of Your Electronic Mercedes-Benz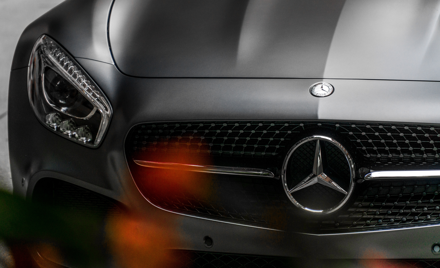 MBCA - Peachtree
Saturday, May 2, 2020
Zoom Video Teleconferencing
,
San Jose

,

CA
Registration closed May 1, 2020 12:00 PM on May 1, 2020 12:00 PM EDT Registration ends May 1, 2020 12:00 PM on May 1, 2020 12:00 PM EDT Registration opens April 25, 2020 12:00 AM on April 25, 2020 12:00 AM EDT Registration runs from April 25, 2020 12:00 AM to May 1, 2020 12:00 PM
Join us for a great Tech Talk video-teleconference (VTC) on Saturday, May 2nd at 1 pm (Eastern Daylight Time) when MBCA National Technical Advisor George Murphy will present "Care of Your Electronic Mercedes Benz". Owners of high-tech Mercedes Benz are beginning to find out that all those electronics and the diagnosis of their troubles are very expensive. George will cover tips on what to do when the warranty runs out on your electronic Mercedes Benz. He'll explore questions such as "What will these cars be like in 20 years?" and "How will we restore them?".  Following his presentation, we have plenty of time for questions and answers on this, or any other Mercedes topic.
Peachtree Section Vice President Gary Edwards will act as host and moderator, and asks for any questions participants have in advance to be emailed to him at edwardsgw@nu-z.net.  Edwards points out that questions will be solicited during the VTC as well, but it's convenient to have questions in advance if possible. Edwards comments, "the feedback from our R107/R129 discussion VTC showed a big appetite for technical information. This event is designed to fulfill that desire, but on the challenging topic of dealing the electronically complex newer cars. The question and answer session afterwards will be open to questions on any Mercedes topic. We are especially fortunate to have the club's technical advisor George Murphy as our presenter; you won't want to miss it!"
MBCA Technical Advisor George Murphy has owned an impressive assortment of Mercedes from a 1961 190SL to his current CLK350. He has been a member since 1978, was a charter member and President of Smoky Mountain Section and has served as a Director at Large and as National Treasurer. He is presently National Technical Director. He is also a concours judge at the Regional and National level and a frequent contributor of technical articles to STAR magazine. He is a retired nuclear power engineer and consultant and owns Performance Analysis Company of Oak Ridge, Tennessee, which provides oil analysis plus provides many unique and hard to find parts for older Mercedes, especially electronics modules such as climate control and cruise control. He does most of the maintenance on his own cars.
The price is free!  We anticipate about a 45 minute presentation, followed by about 45 minutes of questions and answers. It will be a fun afternoon of car talk and you won't want to miss it!
When you complete the Motorsportreg.com registration process, you will immediately receive a confirmation email. If you don't get this confirmation email, then either you are not registered, or your email address is incorrect in Motorsportreg.com.  It is imperative that you verify receipt of the confirmation email, as this address will be used to send out VTC information on the day before the event.  
We plan to record this event, so be aware that your voice and potentially image may be recorded.
The session will be conducted via Zoom Video Teleconference.  No NEED to leave your home.  You can easily join the ZOOM meeting by computer, IPhone, IPad, Android device, or by telephone.   To enhance security, VTC information will be provided in an email on the Friday afternoon prior to the event; this email will only go to registered attendees. IF YOU DO NOT RECEIVE THIS EMAIL BY 4 PM EDT ON FRIDAY CONTACT Gary Edwards at edwardsgw@nu-z.net or Diana Quinn at Dianaquinn@me.com.
It would be best to download the Zoom app beforehand to simplify connection. We'll plan to have the VTC up by 12:40 am EDT so we can hopefully get any technical issues out of the way. Please be on time, as we do not expect to be able to admit participants to the event after the 1 pm EDT start time.
Don't wait to register, as we have a limited number of attendees.  For questions, call Gary Edwards at (757) 831-9556 or email edwardsgw@nu-z.net.