(CANCELED) NRSCCA RallyCross #3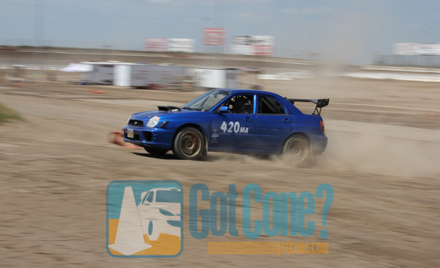 SCCA - Nebraska Region
Sunday, April 19, 2020
I-80 Speedway
,
Greenwood

,

Nebraska

CANCELED  CANCELED
   
 RallyCross Points #3
Sunday, April 19th, 2020
  Eventmaster: Kevin Schatz
  Rallycross Safety Steward: Anthony Jackson, Steve Ducharme
Sunday Schedule:
Gates open at 8:00 am
Tech & Registration: 8:30 am to 9:30 am
Drivers Meeting: 10:30 am
First Car on Course: 11:00 am
Event Cost:
SCCA Member Cost: $35 
Non-Member Cost: $50 ($35 for the entry and $15 for a weekend membership)
NEW PAYMENT POLICY:

To pre-register, you must have a card on file for your MSR account. However, this card will not be charged until you are checked-in on-site. If you wish to use another form of payment, make sure to tell the registration worker and they can process that alternative payment.  Paying with cash or a check will take no longer than it did before. And refunds should not be necessary as you will only be charged for the event if you are in attendance.
Location Information: map
I-80 Speedway, 14200 238th Street, Greenwood, NE 68366
Directions from Interstate-80:
Take the Nebraska 63 Exit North from I-80 
Take the third left (west) Toward the Speedway Pit Lane 
Follow the Lane until you reach the NRSCCA trailer
Park and paddock only in designated areas (just ask!)
Tech will be held in paddock. Registration will be at the NRSCCA trailer, or in a designated area.