About this event
You must be a member of the BMW CCA Boston chapter to register.
You get more seat time in your car during the day than any other event we host. 20+ runs per driver expected based on past events. 
Three practice elements in the morning prepare you for a full autocross course in the afternoon.
You are paired with an instructor who will work with you all day. 
The event has limited registration to ensure tons of runs for each student.
Registration is limited to drivers with less than 2 years autocross experience.
Event requirements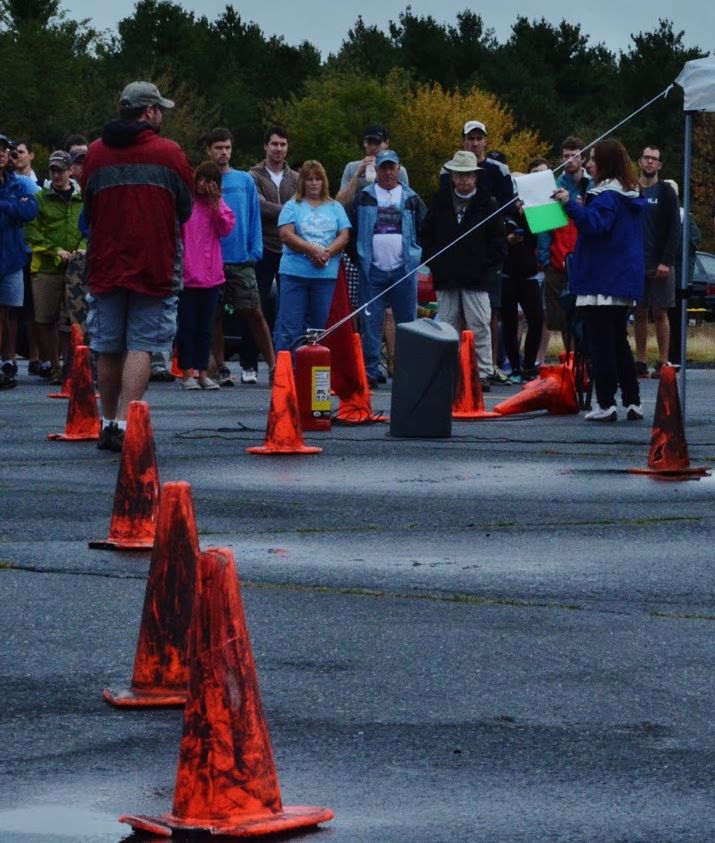 Drivers 16 years old or older are welcome to participate in our driving events. If you are under 18 years of age, or you bring someone who is, you must have prepared the waiver IN ADVANCE and bring it with you to attend this event. The confirmation e-mail you receive will also include this link. If you plan on attending more events this season, there are instructions for filling out the form to cover all Autocross events for this season.
BMW CCA MEMBERSHIP
You must be an active BMW CCA member to participate in our driving events and Motorsportreg.com will verify your member number automatically. Please follow this link to join if you are not a BMW CCA member or you need to renew: BMW CCA
If you do not receive your membership card prior to the event you are signed up for, you must bring a print-out of your sign-up receipt with you to registration.
WAIT LIST
If the event is sold out, you'll automatically be placed on the wait list. We will move folks from the wait list as spots open up, and in the order you registered. Your credit card will be charged to secure your spot on the wait list. If we do not get enough cancellations to get you in to the event, we will refund your entry fee (plus sandwich purchase) only. 
PAYMENTS
Payments will be processed upon registration. Credit will be issued if you cancel prior to registration closing. Credit is good for that one calendar year. If you cancel AFTER the close of registration, or you do not show up, no refund or credit will be given.
TECH INSPECTION CHECKLIST
Verify all of the following conditions are met before arriving at the event. Your vehicle will be required to pass an on-site tech inspection. If it does not pass, you will not be allowed to drive your car.
Your car must be in good condition and it must pass the on-site technical inspection to participate in the event. Vehicles are allowed to run at the sole discretion of the Autocross Chair. 
A year 2010 or newer Snell-approved helmet is required for the Boston Chapter Autocross Series. Both Snell SA (special applications) and Snell MA (motorcycle) ratings are accepted. Loaner helmets may be available, so feel free to come if you don't have your own helmet. If borrowing a helmet, please only use it for your run, as the number and sizes of loaner helmets are limited.
The single most common reason for failing Tech Inspection is loose objects inside the car. Cell phone in the door pocket? Jack stand loose in the trunk? Glove compartment not empty? Please clean these out in advance.
Sound Levels
The determination of whether a car is excessively loud is at the discretion of the Autocross Chair and Tech Chief. If your car is deemed over the limit, you will be asked to muffle the sounds in order to reduce its level or leave the event. Clamping on a short downpipe works wonders to reduce the noise of loud cars. We will be using a sound meter at multiple locations each event and each run group.
To help ensure that your vehicle and helmet fully comply with the Club's technical requirements, please review the following Technical Inspection Checklist:
Helmet
Each driver must wear a helmet. The helmet must be rated Snell M2010 (or later) or Snell SA2010 (or newer).
Non-compliant helmets will be confiscated and returned at the end of the day.
We only have 9 loaner helmets, so it is best to bring your own.
Engine Compartment
Motor mounts solid.
Battery securely mounted.
No cracked hoses, belts tight.
No oil, gas, antifreeze, hydraulic, or other fluid leaks.
Throttle must be free with no binding.
Brake fluid reservoir must be full, no dirty brake fluid
Wheels and Suspension
Tires must have adequate tread; no cracks, blisters, or cords showing.
Lug nuts must be torqued to spec.
Hubcaps must be removed.
Wheel bearings must not show excessive play and must be properly adjusted.
Interior
Solid brake pedal feel with no bleed down.
Seat belts must not frayed or cut.
All loose items removed from interior, storage compartments, glove box, and trunk.
We reserve the right to refuse entry/participation to anyone for any reason. Racing is serious business and we need everyone in attendance to take it seriously. If you're not following instructions, not playing by the rules, or not taking your work assignment seriously, we may blacklist you and/or ask you not to come back.
BMW CCA - Boston Chapter - Autocross