About this event
The 2019 BMW Connecticut Valley Chapter Annual Dinner and Election Meeting will be held at Cascade in Hamden, CT.  At the suggestion of some members to "move it around", we are!
Doors open for cocktail hour at 6:30pm. Dinner will be served at 7:30pm. There will be entertainment, announcement of the newly elected 2019 Board Members, and door prizes throughout the evening.  We are both very pleased and truly excited to announce that Erik Wensberg is our special guest speaker this year!
Old timers with BMW CCA should know the name, as Erik served as BMW NA M Brand Manager and Motorsports Manager from 1985 to 1998 and was instrumental in making the BMW M Brand and BMW Motorsports what it is today in the U.S.  During Erik's tenure, the U.S. became the #1 market for M vehicles in the world. He also famously was the person responsible for gathering all the letters written by BMW CCA members when BMW AG had already made the decision that they were not going to import the E36 M3, and was able to persuade AG that there was a case to be made for a U.S. version of that car, which was really the beginning of the U.S. becoming so important for M sales and probably why, when the E36 M3 was replaced with the E46 M3, we got the full world version and not a detuned substitute.
Erik's knowledge of BMWs, M cars, and racing and vintage cars in general is encyclopedic. He also possesses one of those radio voices that really enhances his stories when he weaves a tale. If you would like a sample, please check out The Ultimate Pit Walk video where Erik walks guests through the closing weekend event at the BMW CCA Foundation's Heroes of Bavaria Exhibit in early 2018: https://www.youtube.com/watch?v=MEnC60aAFvk
Erik is currently the Vice-President of AMI Graphics and lives with his lovely wife Molly in Strafford, NH, but he is still involved with BMWs and in motorsports in several ways.  He serves as a special advisor to the BMW CCA Foundation and is especially passionate about The Tire Rack Street Survival Program, where he has been instrumental in obtaining corporate support and sponsorship, and is also a member of The Board of Governors of Lime Rock Park and the Lime Rock Drivers Club.  
Erik has been a BMW CCA member for many years and in 2017 Erik was the recipient of the Club's most prestigious individual honor when he received the "Friend of the Club" award at the BMW CCA Corral at Lime Rock Park during the IMSA WeatherTech SportsCar Series weekend.  This award recognizes individuals who have demonstrated outstanding enthusiasm, passion, and dedication to the Club and who have devoted their time and talent to improve and enhance the Club experience.  Longtime Connecticut Valley members may also remember that Erik has previously spoken at one of our Annual Dinners, and what a wonderful event that was.
We hope you will not pass up this unique opportunity to hear some amazing stories by one of America's best BMW story-tellers.
Event requirements
 Come participate in this enjoyable evening!!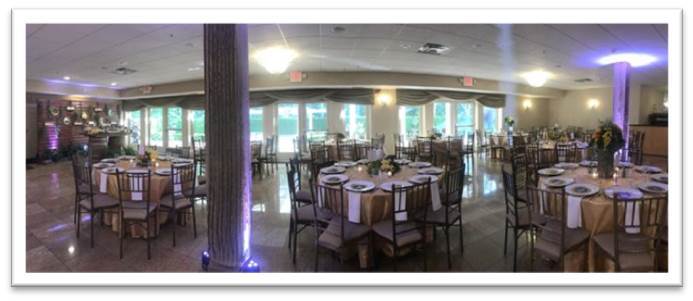 Cost:  $40.00 per person
Date:  February 9, 2018
Location:
Cascade Fine Catering
480 Sherman Ave, Hamden, CT 06514

While you do not need to be a member to attend, only chapter and associate members are eligible for door prizes.

For questions, email hcentrella@ctvalley.org
Cascade Fine Catering
Hamden, CT
BMW CCA - Connecticut Valley Chapter
More events from this organizer