Beyond the Squiggly Lines-GM PDR-June 2020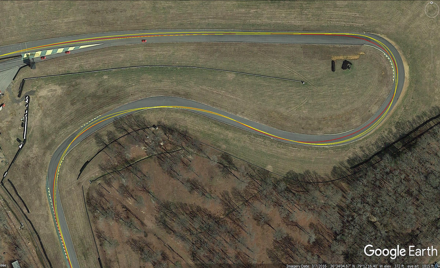 Krause & Associates LLC
Sunday, June 7, 2020
Virginia International Raceway
,
Alton

,

VA
Beginning and intermediate users of GM's terrific Performance Data Recorder (PDR) are the focus of this Sunday, June 7th seminar at VIRginia International Raceway.
This seminar will provide you with some of the best and most valuable tools with which to coach yourself.
Presented by YouTube poster "hipodriver," master instructor Sean Finnegan at the Krause & Associates Driver Development Center located on site at VIRginia International Raceway, Sunday, June 7th, 2020. This event runs from 8:30-4:30 PM, food will be provided. The fee is $125 for the day
Sean will be sharing with you how to set up and use GM's PDR video and data logger, access files and use a simple, free version of Cosworth's powerful Toolbox Lite to leverage simple measures to identify opportunities for improvement, review performance information not only for the driver but also for the car, primarily by using custom built workbooks. This will expand your ability to visualize exactly what is happening in the car and when it happens, as well as to assess driver performance.
Plenty of seminars, webinars and videos walk through what data "is" as well as how to navigate the software, but this one unlocks the potential of your data in ways you can USE in order to make high quality, highly targeted objectives for the very next session, BETWEEN each session. Bring your laptop and collected video data to work with and review in this very limited enrollment, hands-on seminar. 
A major focus will be how to arrange the information to quickly identify opportunities for improvement!
Introduction to the operation, use and setup of the PDR with a simple GM Toolbox review will be the first portion of the seminar. The second portion will be a step-by-step case study, to show you how you can take YOUR data and with the free version of Cosworth Toolbox, turn it into a powerful learning tool to coach yourself, followed by extensive Q&A.
We'll start with a light breakfast of coffee and bagels at 8:30-9:00 AM and begin promptly at 9:00 AM. A box lunch will be provided consisting of deli sandwiches, chips and drinks mid-day. We should finish up about 4:30 PM with dinner on your own. If you are staying at VIR Saturday evening, be SURE to make accommodations soon.
Please call or email with questions.