Bertil Roos Performance Driving Clinic (Novice)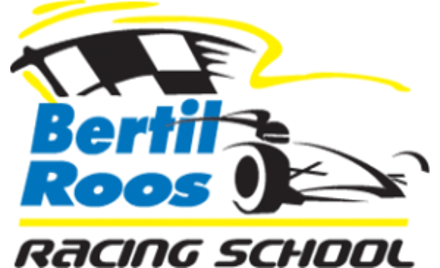 Bertil Roos Racing School
Monday, June 19, 2017
Pocono Raceway
,
Long Pond

,

PA
Registration closed June 10, 2017 11:59 PM on June 10, 2017 11:59 PM EDT Registration ends June 10, 2017 11:59 PM on June 10, 2017 11:59 PM EDT Registration opens January 31, 2017 12:00 AM on January 31, 2017 12:00 AM EST Registration runs from January 31, 2017 12:00 AM to June 10, 2017 11:59 PM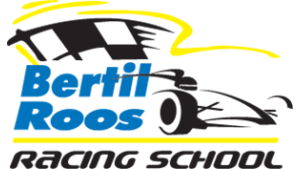 Ever wanted to take your daily driver or garage gem onto a racetrack and find out what it can really do?
If so, then the Bertil Roos Performance Driving Clinic is the perfect and affordable way for you to do it!
Please note that this is the registration page for Novice (Beginner) drivers. For drivers who wish to attend this event and have prior track experience, please refer to our PDC Solo registration page. We will gladly accept experienced drivers into our Novice group should they want more in-depth training and instruction.
Get Your Car On Track!
The Bertil Roos Racing School developed the Performance Driving Clinic for drivers whom want to get their own wheels on a racetrack. This program yields multiple positive outcomes. These include:
Learning how to drive at a performance level on track, in the comfort of their own car.
Learning the limits of your car and yourself in a safer environment.
Gaining confidence in your driving abilities.
Practicing car control in a safe environment.
Learning techniques for safety and car control on track that can also be applied to driving on the street when necessary.
Scratching that high speed itch!
The Training To Do It Right!
New drivers to road racing, that want to get their personal wheels on track, will gain loads of valuable knowledge and training from this event. The Bertil Roos Performance Driving Clinic is designed to train newcomers to performance driving to be able to conduct lapping sessions safely and efficiently, while developing their race lines. Upon registration, Novice drivers will undergo a brief classroom that will cover the fundamentals of driving their car at a performance level on track, as well as, how to properly maintain and car for the car throughout the day, and our lapping rules and regulations. Once this classroom has concluded, the drivers will load up into our school street cars with our instructors. The instructors will give the drivers an in-depth preview of the track, to show them the proper basic race line and point out major reference markers. This preview allows the drivers to feel more comfortable when it comes time to take their own cars on track.
Progression Of Experience
Novice drivers will not be able to take to the track on their own right away. For a majority of the day, novice drivers will be required to have one of our instructors riding shotgun with them while they conduct their lapping. Having an instructor ride with them allows our instructors to make a more detailed assessment of their driving, and give immediate feedback when necessary. The Bertil Roos Racing School wants to be able to prevent bad habits before they start so that drivers have a positive learning base throughout their motorsports career or hobby.
Lap And Learn At Your Pace, Not Someone Else's!
The Bertil Roos Performance Driving Clinic is conducted under controlled lapping conditions. We utilize the safest sections of the track as the "passing zone", which can be seen on the track map. We want do not believe in holding up drivers who are learning at a quicker pace. We also do not want drivers who are taking their time, to feel things out and gather knowledge, to feel pressured by the cars behind them. The passing zones established on track are so that drivers can expect where they will be passed, so they can place more focus on their driving throughout the rest of the track. We utilize the rule of conducting passes via "point bys" so that drivers know exactly when they will be passed. These passing guidelines primarily prevent dangerous situations from occurring.
Rain? Of Course We Drive In The Rain!
The Bertil Roos Racing School conducts our scheduled events rain or shine. We recognize the value of advanced car control practice via driving in the wet. We will, however, delay or postpone the event if track conditions become hazardous to the drivers and cars. Please refer to our website, racenow.com, or contact our office for information regarding our weather-related cancelation policy.
Sign Up And Start Lapping!
Don't let this opportunity pass you by. Get your car on track today!