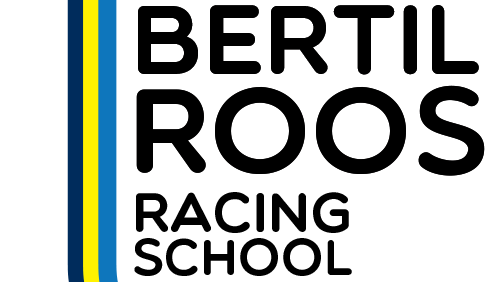 Mon, Sep 9, 2019
Bertil Roos Performance Driving Clinic (Novice)
Pocono Raceway
About this event

Ever wanted to take your daily driver or garage gem onto a racetrack and find out what it can really do?
If so, then the Bertil Roos Performance Driving Clinic is the perfect and affordable way for you to do it!
The Bertil Roos Performance Driving Clinic is the best low cost way to get your car on track for plenty of valuable seat time!
The Bertil Roos Racing School developed the Performance Driving Clinic for drivers whom want to get their own wheels on a racetrack. This program yields multiple positive outcomes. These include:
Learning how to drive at a performance level on track, in the comfort of their own car.
Learning the limits of your car and yourself in a safer environment.
Gaining confidence in your driving abilities.
Practicing car control in a safe environment.
Learning techniques for safety and car control on track that can also be applied to driving on the street when necessary.
Scratching that high speed itch
Long Sessions For Quick Laps!
The Bertil Roos Racing School utilizes 1 hour lapping sessions for the Performance Driving Clinic for some very good reasons. These reasons include:
Plenty of continuous lapping time for valuable practice and focus.
Cool down time variation from car to car.
The flexibility of drivers to conduct lapping sessions on their own agenda.
Plenty of time to get fuel and conduct maintenance between sessions.
Plenty of time for pit stops during the sessions.
Ability to request for an instructor to ride along if wanted.
Less stress on the drivers and our staff overall.
After years of track experience and instruction, we have found that nice, long sessions are perfect for these types of events.
Lap And Learn At Your Pace, Not Someone Else's!
The Bertil Roos Performance Driving Clinic is conducted under controlled lapping conditions. We utilize the safest sections of the track as the "passing zone", which can be seen on the track map. We want do not believe in holding up drivers who are learning at a quicker pace. We also do not want drivers who are taking their time, to feel things out and gather knowledge, to feel pressured by the cars behind them. The passing zones established on track are so that drivers can expect where they will be passed, so they can place more focus on their driving throughout the rest of the track. We utilize the rule of conducting passes via "point bys" so that drivers know exactly when they will be passed. These passing guidelines primarily prevent dangerous situations from occurring.
Rain? Of Course We Drive In The Rain!
The Bertil Roos Racing School conducts our scheduled events rain or shine. We recognize the value of advanced car control practice via driving in the wet. We will, however, delay or postpone the event if track conditions become hazardous to the drivers and cars. Please refer to our website, racenow.com, or contact our office for information regarding our weather-related cancelation policy.
Event requirements
Drivers will be required to wear close-toed shoes, and long pants. A long-sleeve shirt is recommended. Boots are not recommended.
Helmets will be loaned to drivers who do not have their own at no extra charge. Students may bring their own helmets, but they must first be approved by one of our instructors before they can use them. Motorcycle helmets with an "M" rating are not permitted. Only helmets with a SNELL "SA" rating will be permitted for use.
Any driver using a car with a soft-top (convertible)  in the program must ensure that there are no problems with the roof locks, so that roofs do not come loose during the event. Only cars with roll bars will be permitted to keep their top down while lapping.
Drivers must ensure that the front windows operate in cars being used in the event. Drivers will be asked to keep their front windows rolled all the way down during lapping.
Any tools or equipment unique to a specific vehicle must be brought to the event. These include lug nut keys and hubcap removal tools, as well as any other tools necessary to conduct a simple tech inspection. Students are recommended to locate these tools prior to the event and make them easily accessible for the tech inspection in order to make the inspection process move quicker.
Drivers are reminded that it is forbidden to use cell phones in a moving vehicle at any time, for any reason.
We recommend that all drivers review the track map prior to attending the program. This allows for a better understanding and reference throughout the program.
All minors under the age of 18 participating in our event must be accompanied by a consenting adult, as well as a signed consent form. A valid driver's license is required to drive vehicles in our event, but the Bertil Roos Racing School will make exceptions based on past driving experience. Please call our office to request an exception.
Any and all spectators are welcome but must sign our liability waiver during registration for our program. All spectators must also remain within the approved areas on track. Any children must be kept under strict supervision. Any pets brought to the event must remain on a leash or within a vehicle. Drivers may NOT interact with spectators while in a moving vehicle on track. Rules regarding spectators and pets are put in place for the safety of the spectators, the drivers, and our staff. The Bertil Roos Racing School reserves the right to ask anyone whom neglects to adhere to our safety regulations to leave the event, however an initial warning will be given upon the first infraction.
Pocono Raceway
Long Pond, PA
Download track map
Watch a video tour/lap
More events from this organizer