Bertil Roos AM Practice Session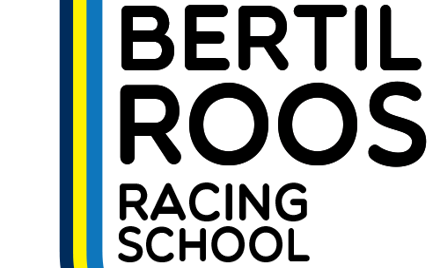 Bertil Roos Racing School
Tuesday, November 17, 2020
Palm Beach International Raceway
,
Jupiter

,

FL
Registration closed November 13, 2020 12:00 PM on November 13, 2020 12:00 PM EST Registration ends November 13, 2020 12:00 PM on November 13, 2020 12:00 PM EST Registration opens April 17, 2020 12:00 AM on April 17, 2020 12:00 AM EDT Registration runs from April 17, 2020 12:00 AM to November 13, 2020 12:00 PM

Bertil Roos AM Practice Sessions
*This program requires the completion of the Bertil Roos 1/2 Day Advanced School at minimum.
This program is designed for drivers that want that extra seat time, but are pressed for time. The Practice Session starts with registration at 8am and you'll be strapped in the car by 9am. You will receive two 20 minute sessions back-to-back and will be done around 10:30 am!
Practice Sessions are open to anyone who has at least completed the 1/2 Day program or higher. The Practice Session passing rules are based upon drivers' experience levels.
.
The Best Cars And Equipment For The Job!
The Bertil Roos Formula R/T-2000 offers a unique handling characteristic that will appeal to both the beginner drivers, looking to develop their skills, and Bertil Roos veterans looking to take on a new challenge. This car is used exclusively at Palm Beach International Raceway and in our Bertil Roos Winter Race Series.
The car boasts a 140 hp, 2 liter, 4-cylinder, fuel injected engine and a 5-speed sequential transmission. Weighing just 1,400 lbs, the R/T 2000 is capable of speeds up to 130 mph and accelerates from 0-60 in just 4.5 seconds.
In the corners, the R/T-2000 can achieve up to 2g's of lateral force on high performance radial tires. This allows students to feel both maximum traction and learn the subtleties of slip angle management that is paramount to mastering performance driving.

Rain? Of Course We Race In The Rain!
The Bertil Roos Racing School will continue with the scheduled program rain or shine. Drivers whom experience a day in the rain will learn that driving in wet conditions is an art all on its own, and is more fun than it sounds. Driving in wet conditions is an opportunity to gain a good amount of car control experience and and really learning to feel what the car is doing. The only weather that will cause an event cancelation is stormy or extreme weather conditions. Please refer to our website (racenow.com) or call our office to learn about our weather-related cancelation policy.
Are You Ready To Step Into The World Of Road Racing?
Choose the program or package that fits your needs and situation, and learn how to race and win the Right Way today!
For any questions regarding our schools, or applying for race licenses, please contact our office by calling 1-800-722-3669 or email us at customerservice@bertilroos.com.