Bertil Roos 1/2 Day Road Racing Adventure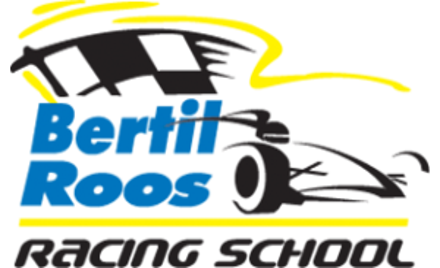 Bertil Roos Racing School
Sunday, October 14, 2018
Pocono Raceway
,
Long Pond

,

PA
Registration closed July 5, 2018 10:07 AM on July 5, 2018 10:07 AM EDT Registration ends July 5, 2018 10:07 AM on July 5, 2018 10:07 AM EDT Registration opens December 1, 2017 12:00 AM on December 1, 2017 12:00 AM EST Registration runs from December 1, 2017 12:00 AM to July 5, 2018 10:07 AM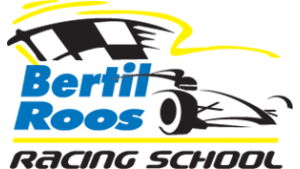 The Bertil Roos Racing School Half Day Adventure is the perfect program for motorsports enthusiasts to get a taste of what road racing is like or to learn more about their favorite sport.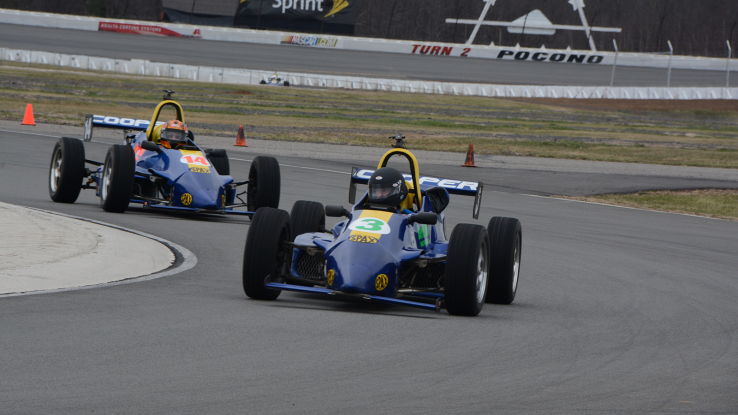 Registration Fees
Half Day | AM - $550
Half Day | PM - $575
A High-Speed Schedule For An Adrenaline Driven Sport!
Upon registration completion, the half day program will begin with an introductory classroom that will teach students about the fundamentals of driving a race car on track.  Materials covered range from apexes and brake points, to entry and exit speeds, as well as basic track etiquette and rules. After this classroom, students will immediately take to the track in our school street cars. This segment will allow the students to gain an in depth preview of the track they will be on; and driving the street cars themselves will allow our instructors to make an initial assessment of their driving from the passenger seat. After this segment has concluded, students will undergo a brief transitional classroom that teaches them our use of flags on track, and the operation of our race cars. Once this final classroom is complete, the students will be conducting the rest of their program in our race cars for two 20 minute sessions.
Learn At YOUR Speed, Not Someone Else's!
We at the Bertil Roos Racing School believe that students learn best at their own pace. We are one of the few schools in the world that do not use the lead-follow method of track time teaching. We allow a controlled version of passing during on track sessions so that students may drive our race cars at their own pace but not have to worry about dangerous passing situations.
Get the Most Out Of Your High-Speed Day!
Students will be able to get the most out of their day via detailed critiquing by our instructors. Between on track sessions, students will have an opportunity to rest and hydrate while they receive valuable feedback from our instructors. This is also an opportunity for students to pick at our instructors' brains after having been on track in the racecars themselves.
Custom Made Formula Cars Built For Safety And Speed!
The Bertil Roos Racing School utilizes in-house built formula cars that were designed by the school founder himself, Bertil Roos. Our cars are competition style Formula 2000 cars that have been redesigned for optimal safety and teaching purposes. Our cars run with a Ford 2.0L, 4 Valve engine that pushes 150bhp. With a weight of only 1200lbs, with the driver, our cars are capable of reaching 130mph in a draft and can stop on a dime! Front and rear wings on our cars allow cornering speeds capable of pulling up to 2Gs! Above performance, our cars have also been redesigned for safety. The entire chassis and roll bar are welded together with rigid steel that makes the car very durable and tank-like. A modern 5 point harness is installed in our cars to keep drivers safely secured as well. Each of our cars have different cockpit sizes, and the seat and pedals are fully adjustable, which allow for virtually any size driver!
Rain? Of Course We Race In The Rain!
The Bertil Roos Racing School will continue with the scheduled program rain or shine. Drivers whom experience a day in the rain will learn that driving in wet conditions is an art all on its own, and is more fun than it sounds. Driving in wet conditions is an opportunity to gain a good amount of car control experience and and really learning to feel what the car is doing. The only weather that will cause an event cancelation is stormy or extreme weather conditions. Please refer to our website (racenow.com) or call our office to learn about our weather-related cancelation policy.
 
Don't Miss Out! Pick The Best Time For You And Sign Up TODAY!
Half Day Road Racing Adventure AM.....8:30AM - 12:00PM.....$550
Half Day Road Racing Adventure PM.....12:30PM - 5:00PM.....$575