AutoXAtlanta Points 6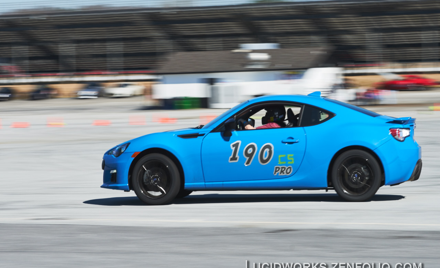 AutoXAtlanta
Sunday, July 16, 2017
Atlanta Dragway
,
Commerce

,

GA
Registration closed July 15, 2017 5:00 PM on July 15, 2017 5:00 PM EDT Registration ends July 15, 2017 5:00 PM on July 15, 2017 5:00 PM EDT Registration opens July 7, 2017 9:00 PM on July 7, 2017 9:00 PM EDT Registration runs from July 7, 2017 9:00 PM to July 15, 2017 5:00 PM
Registration fee for points events- $45
*Must have annual membership - click here
If you have not joined AutoXAtlanta, please refer to our membership event.  Please allow 24 hours for membership verification before attempting to sign up for the event.
Registration closes at 5:00 pm the night before the event! There is also a participant cap of 130 to ensure that we maintain our six run format.

AutoXAtlanta classes: Pro, Junior Karts, Street Prepared classes, Street Modified classes, Modified classes, Prepared classes, CAM classes, STM, CMC, HCR, Street classes, Street Touring classes, Novice, and NASA-X classes.
Junior Karts - please email us if you are bringing a junior kart driver.  The cost for junior karts is $10 (payment collected onsite) 
AutoXAtlanta events operate using one session.  Participants are split into 2 groups - one group runs while the other works, and vice versa. This will allow us to have a larger worker pool and will give more time between runs, allowing two driver cars an adequate amount of time for driver change-over/tire pressures/tire cooling, etc. All participants get SIX RUNS!  If there is time and interest at the end of the session, we offer time only runs for those wishing to stay longer and pay an extra fee ($25).
Important:  We do not have driver check-in/work assignment on the day of the event.  All participants will receive an email the night before the event with the pre-determined work assignments.  It is the responsibility of all participants to read this email and know where to go/what to do on the morning of the event.  Eliminating check-in allows AXA and drivers to use the morning to get prepared for the event.  If you have questions about your work assignment on the morning of the event, please don't hesitate to find someone and ask.

Event schedule:

7:00  Gates open 

8:00-9:00  Tech open

8:15-9:10 Course open for walking

9:10-9:20  Driver's meeting

9:30  Morning runs start
We will pause briefly for switch over but will not break for lunch.