Autocross-Die Serie #1 RRR PCA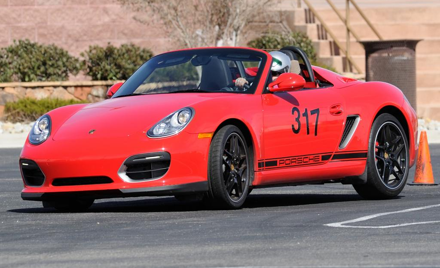 PCA - Roadrunner - Autocross
Sunday, March 29, 2020
Sandia Speedway / Albuquerque Area
,
Albuquerque

,

NM
Location:  Sandia Speedway/Albuquerque Area (Link)
Course Map:
Entry Fee:
$55 advance (on-line) registration; $75 in-person, same day registration accepted until 8:30am at the track.
No shows and late cancellations will be charged $10.  (No charge for cancelling prior to the close of on-line registration.)
SCHEDULE:
 7:00am               Setup
 7:45 to 8:30am   Check-in/Registration
 7:45 to 8:45 am  Tech Vehicle Inspection 
~8:15 to 9:30am  Open Course Walk
 9:00am               Guided Course Walk
 9:30am        Driver's Meeting (Mandatory)
10:00am             First Car off
Info:
This Event is Open to Everyone - Ownership of a Porsche is not required to participate!  Only PCA/Porsche owners are eligible for Award points.
PCA MEMBERS ARE ELIGIBLE FOR END OF YEAR PCA CLUB AWARDS!
Online Registration ends on Thursday,March 26th @ 11:59 PM MST.  
Participants may register at the track on the day of the event for an additional $20 fee.  
No shows and late cancellations will be charged $10.  You can cancel through MSR up until the close of on-line registration. After that, contact Event Chair.
NOTE: Pre-registration helps us set up grids and worker assignments in advance.  Payment is deferred and accounts will not be charged until registration closes, so if you register and find out that you can't make it, please cancel your registration. 
Classes:
For 2020 there will be four classes based on driver skill, speed and experience (not strictly by vehicle):
1. Novice:   Drivers new to autocrossing, or considerably slower than other autocrossers
2. Intermediate:  Drivers with some experience, skill and speed
3. Advanced:   Drivers with experience and more skill and speed
4. Expert:  The fastest, skilled and experienced autocross drivers
Visit the RRRPCA website (Link) for more details on autocross rules and classes.