About this event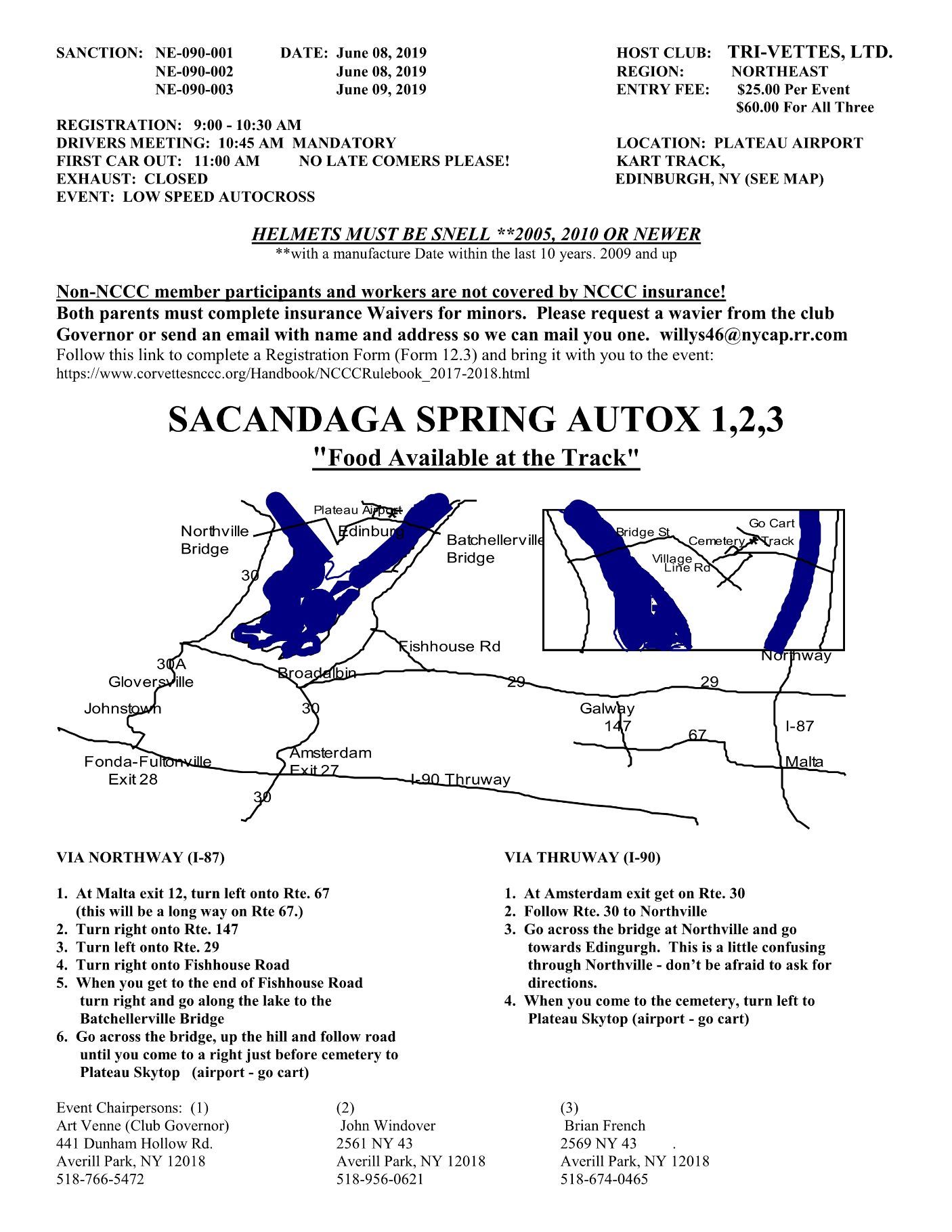 Event requirements
Registration will be done at the Kart Track Saturday and Sunday mornings from 9-10:30am. Registrations are not accepted through MotorsportReg.
This isn't your typical autocross track, it's an old go-kart track with some elevation change...much more interesting than a parking lot!
The autocross is being put on by Tri-Vettes LTD. which is a chapter of the NCCC (National Council of Corvette Clubs). Some members of AMEC are also Tri-Vettes members and are helping by posting the event on MotorsportReg.
All makes and models of cars are welcome. There will be several Corvette-only classes but also several non-Corvette classes.
There are technically 3 events over the two days with 3 heats per event. Two events are on Saturday and one on Sunday.
You can go through the steps to register on MotorsportReg but we will not be using this for the event.
Plateau Sky Ranch Airport KartTrack
Edinburg, NY
Adirondack Motor Enthusiast Club
More events from this organizer