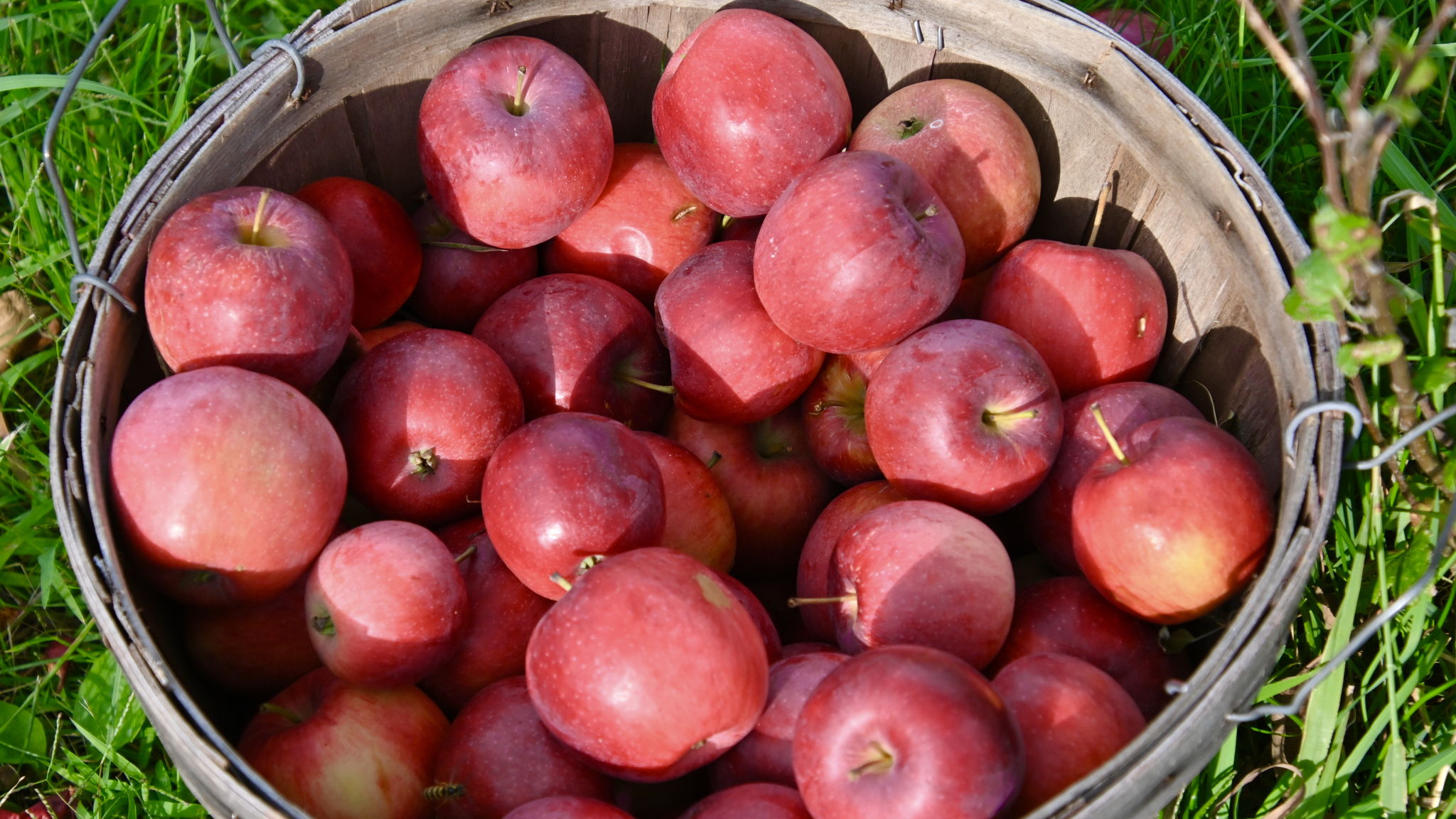 About this event
North Star BMW Car Club of America
Apple Harvest Express - Saturday, September 26, 2020 - 9:00 a.m.
The days are getting shorter and cooler temperatures are creeping in and that means one thing— it's apple season!  Let's hit the road one more time this year for an epic, end of the season trek through southern Minnesota and Wisconsin for some of fall's best driving.  This will be a long trip (approximately 290 miles) which will take most of the day (attendees are always free to peel off and head back as your schedule dictates).  We will drive some entertaining roads and plan to stop at two different apple orchards along the way, plus a yak farm!  Once you register, more trip details will be provided.
Departs from the Cottage Grove Kohl's parking lot at 9:00 a.m.  The address is 7990 Hardwood Avenue South.  Please plan to arrive on time with a full tank of gas.  Given the cooler weather, it wouldn't hurt to check your tire pressure too.  We'll have a round of introductions, review the route and hit the road.
The event is open to members of the BMWCCA and their passengers.  Everyone will need to sign a liability waiver when you check in, as always.  There is no cost to sign up, but participants are responsible for all other costs related to the trip.  
When you register, please remember to add your passengers too.  This is beneficial info to give our destinations fair warning that a large group is headed their way.
Speaking of fair warning, the approach roads to the two apple orchards are gravel. We will slow way down to minimize any impact, but it will be dusty. 
Questions?  Email tours@northstarbmw.org
Event requirements
All participants (drivers and passengers) are required to sign a Release and Waiver of Liability form prior to departure.
Trip details are subject to change.
RELEASE AND WAIVER OF LIABILITY,
ASSUMPTION OF RISK AND INDEMNITY AGREEMENT
IN CONSIDERATION of being permitted to compete, officiate, observe, work or participate in any way in the EVENT(S) or being permitted to enter for any purpose any RESTRICTED AREA (defined as any area requiring special authorization, credentials, or permission to enter or any area to which admission by the general public is restricted or prohibited), EACH OF THE UNDERSIGNED, for himself, his personal representatives, heirs, and next of kin:
Acknowledges, agrees, and represents that he has or will immediately upon entering any of such RESTRICTED AREAS, and will continuously thereafter, inspect the RESTRICTED AREAS which he enters, and he further agrees and warrants that, if at any time, he is in or about RESTRICTED AREAS and he feels anything to be unsafe, he will immediately advise the officials of such and if necessary will leave the RESTRICTED AREAS and/or refuse to participate further in the EVENT(S).
HEREBY RELEASES, WAIVES, DISCHARGES AND COVENANTS NOT TO SUE the promoters, participants, racing associations, sanctioning organizations or any subdivision thereof, track operators, track owners, officials, competition vehicle owners, drivers, pit crews, rescue personnel, any persons in any RESTRICTED AREA, promoters, sponsors, advertisers, owners and leassees of premises used to conduct this EVENT(S), premises and event inspectors, surveyors, underwriters, consultants and others who give recommendations, directions, or instructions or engage in risk evaluation or loss control activities regarding the premises or EVENT(S) and each of them, their directors, officers, agents and employees, all for the purposes herein referred to as "Releasees," FROM ALLL LIABILITY TO THE UNDERSIGNED, his personal representatives, assigns, heirs, and next of kin FOR ANY AND ALL LOSS OR DAMAGE, AND ANY CLAIM OR DEMANDS THEREFOR ON ACCOUNT OF INJURY TO THE PERSON OR PROPERTY OR RESULTING IN DEATH OF THE UNDERSIGNED ARISING OUT OF OR RELATED TO THE EVENT(S), WHETHER CAUSED BY THE NEGLIGENCE OF THE RELEASEES OR OTHERWISE.
HEREBY AGREES TO INDEMNIFY AND SAVE AND HOLD HARMLESS the Releasees and each of them FROM ANY LOSS, LIABILITY, DAMAGE, OR COST they may incur arising out of or related to the UNDERSIGNED'S INJURY OR DEATH, WHETHER CAUSED BY THE NEGLIGENCE OF THE RELEASEES OR OTHERWISE.
HEREBY ASSUMES FULL RESPONSIBLILTY FOR ANY RISK OF BODILY INJURY, DEATH OR PROPERTY DAMAGE arising out of or related to the EVENT(S) whether caused by the NEGLIGENCE OF RELEASEES or otherwise.
HEREBY acknowledges that THE ACTIVITIES OF THE EVENT(S) ARE VERY DANGEROUS and involve the risk of serious injury and/or death and/or property damage.  Each of THE UNDERSIGNED, also expressly acknowledges that INJURIES RECEIVED MY BE COMPOUNDED OR INCREASED BY NEGLIGENT RESCUE OPERATIONS OR PROCEDURES OF THE RELEASEES.
HEREBY agrees that this Release and Waiver of Liability, Assumption of Risk and Indemnity Agreement extends to all acts of negligence by the Releasees, INCLUDING NEGLIGENT RESCUE OPERATIONS and is intended to be as broad and inclusive as is permitted by the laws of the State or Providence in which the Event(s) is/are conducted and that if any portion thereof is held invalid, it is agreed that the balance shall, notwithstanding, continue in full legal force and effect.
I HAVE READ THIS RELEASE AND WAIVER OF LIABILITY, ASSUMPTION OF RISK AND INDEMNITY AGREEMENT, UNDERSTAND ITS TERMS, UNDERSTAND THAT I HAVE GIVEN UP SUBSTANTIAL RIGHTS BY SIGNING IT, AND HAVE SIGNED IT FREELY AND VOLUNTARILY WITHOUT INDUCEMENT, ASSURANCE OR GUARANTEE BEING MADE TO ME AND INTEND MY SIGNATURE TO BE A COMPLETE AND UNCONDITIONAL RELEASE OF ALL LIABILITY TO THE GREATEST EXTENT ALLOWED BY LAW.
Kohl's Parking Lot- Cottage Grove
Cottage Grove, MN
More events from this organizer