About this event
DrivenByAPEXis an automotive enthusiast group focused on delivering premium track time to fellow drivers.  
As a participant of our event you can expect typically 3 + HOURS of track time with a very low car count usually less than 40 cars in total.
We provide a safe and friendly atmosphere for like minded enthusiasts.
All new registrants are subject to review and approval. When you register please provide your car details and performance driving experience. For example # of track days, car clinics etc. The more information the better for us to confirm your registration.
Registration Fee: $275 Your payment will not be charged until we have had a chance to confirm your registration. Please contact us if you are interested. Please provide car details and driving experience.
Take a sneak peak at WIllow Springs International Raceway
Visit us at www.drivenbyapex.com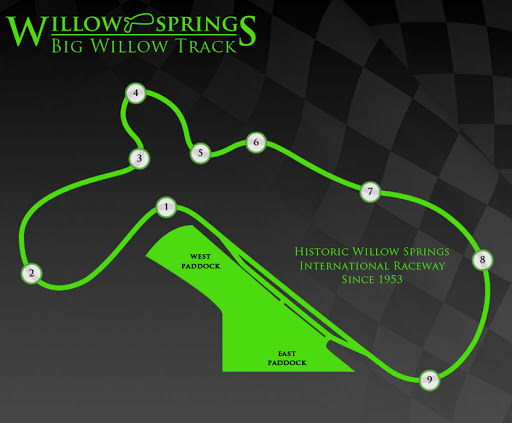 Event requirements
All drivers must attend the mandatory drivers meeting at 8:30AM. The meeting will be held just outside of the Cafe. Any late drivers will need to see the organizers before entering the track.
Safety is of utmost importance, each drive is expected to review the safety and operational condition of your vehicle. Below is the tech inspection form that will required to be filled out and signed before you  receive your driving wristband.Apex-TechForm v2 (2).pdf
Everyone entering the facility will be required to have a wrist band provided by WillowSprings ($10 at the gate), this includes spectators.
Drivers and passengers must have a DOT or SNELL approved helmet. There will be helmets for rent if you do not have one, please email us at info@drivenbyapex.com to reserve your helmet as quantities and sizes are limited.
You are expected to abide by COVID health precautions.
For group rates please contact info@drivenbyapex.com to get a special rate for you and your friends.
Willow Springs Int'l Raceway
Rosamond, CA