About this event
The Season is over....
It's now AGM Time.....
but this time its different.
Due to current circumstances related to COVID and the ongoing mandated precautionary restrictions, the SOVREN Board has decided to forgo this year's AGM/Awards event at the Thunderdome on January 9th, and instead, move the evening's activities to an AGM/Awards ZOOM gathering.
You may ask how this can really work, and how fun could this be. YES it can work. Yes it can be fun, but we need you to make it happen.
After the November Quarterly meeting on Zoom, we realized how good to visually see each other. Many members, including our Canadians had no choice but to stay at home. We are taking our AGM (Annual General Meeting & Awards), one step further than a normal Zoom meeting, we are including a social hour! Although we can only send virtual hugs it will be great to see each of you.
Meeting information will be in your email confirmation
January 9, 2021
Social hour begins at 5:00 PM (you can join anytime during this event)
Please turn on your video for the social hour so we can see each other. It's been so long!! 
Everyone will have a chance to enter a "Breakout room" to socialize around their "Table" 
Meeting and Awards at approxametly 6:00 PM 
Dinner and cocktails are permitted while attending.
Your online reservation must be received by January 8, 2021. This provides us a head count and helps to plan accordingly.
This is your opportunity to get together with SOVREN enthusiasts, drivers and officials who support racing in the Northwest possible! Better than texting, better than email, better than a cell phone call. And sadly, the only way we can do it this year. 
PLEASE JOIN US TO CELEBRATE!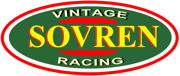 Event requirements
PLEASE, if you forgot your password or user name... ASK for assistance. I can help. Call me!.
Creating new profiles will cause registration issues with your membership and car numbers.
Zoom Meetings
Seattle, WA
More events from this organizer