ACNW Belohnung '18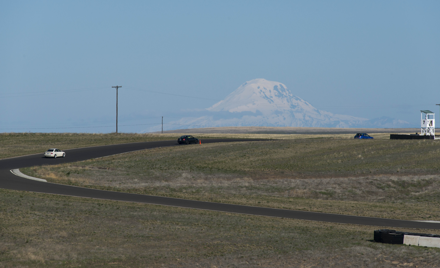 Audi Club NA - Northwest Chapter
Saturday, Sep 29 — Sunday, Sep 30, 2018
Oregon Raceway Park
,
Grass Valley

,

OR
Registration closed September 22, 2018 6:00 PM on September 22, 2018 6:00 PM PDT Registration ends September 22, 2018 6:00 PM on September 22, 2018 6:00 PM PDT Registration opens July 24, 2018 6:00 PM on July 24, 2018 6:00 PM PDT Registration runs from July 24, 2018 6:00 PM to September 22, 2018 6:00 PM
Join Audi Club Northwest at Oregon Raceway Park (ORP) on September 29th and 30th for Belohnung 2018!
The name Belohnung means "Reward".  We want to thank everyone for volunteering throughout the year so we are "REWARDING" you with a $100 discount to the 2-day price and $25 discount to the 1-day price if you volunteered at least 3 times including Quattrofest 2017 (you will need to list them) OR 40% discount if you coached at 3 or more separate events, including Drivers Skills, this year 2018. This club is all about volunteering and we couldn't continue to do this without all of you. If you haven't found the right opportunities for volunteering please feel free to ask any board members or other volunteers about it. There are lots of day-of tasks as well as 'behind the scenes' task that might work for you!  
This is a solo only, non-instructed event. To participate you have to be signed off solo. All participants must be at least 16 years of age.
Join us for both days (best value) or individual days. Each day will offer plenty of track time and a nice lunch.
Oregon Raceway Park is a very challenging and technically interesting 2.3 mile road course in Grass Valley, Oregon. It has significant elevation change of 140ft, and completely blind corners to learn and practice. Check it out here. 

The plan is to run the track clockwise and counter-clockwise if weather and resources permit. It's like running a new track each day.  To help you get excited about this track, here is a video of one of our instructors running the track Clockwise and here is a video of another instructor in the Counter-Clockwise direction. 

ACNA membership is required for this event. Drivers who are not yet members, or who need to renew an existing membership, may handle that using the Audi Club North America website.
Guest lunches are available for purchase. Note: When meals are a part of our events, ACNW will attempt to accommodate special dietary requirements if requested. However, meals are provided by third parties and circumstances may not always enable ACNW or its vendors to meet every special dietary need.

Our event hotel will be the Quality Inn and Suites in Goldendale, WA.  We have a room block with a variety of rooms.  To book a room call the hotel at (509-773-5881) and let them know you are with Audi Club Northwest. Another lodging option is camping at ORP. Camping will be permitted on the ORP parking area for Friday and/or Saturday night provided they have a list of people beforehand. Contact Cris if you are interested in camping overnight at the track.

And as if all of the above wasn't enough to make for an amazing weekend, there's more! On Saturday evening we have arranged to meet up with other Audi Club members who will be running the Maryhill Loops Road. We'll get together at the Maryhill Winery bocce court pavilion for wine tasting and a catered dinner. You will receive a separate email after a few weeks in which you can register for the dinner.

Please email the event master, Cris Brickey <cris.brickey@gmail.com>, with any questions.