About this event

The Fun Run will take place in conjunction with the 25th annual Porsche 928 Frenzy on Sept. 25, 2021 at Odds and Ends Detailing in Sterling, Virginia. Plan to be present at 1:30 for a safety briefing.
Start: Odds and Ends Detailing around 2:45pm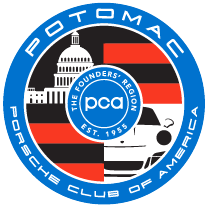 Finish: Holiday Inn Dulles around 5:30pm

There is no charge to participate in this event.
Event requirements

APPLICATIONS/ACCEPTANCE
Our events are open to all marques.
You do not need to be a PCA member to participate.
This event has limited capacity to accommodate the the safety of all participants. (Late registrations are risky due to capacity.) Watch the website for revisions.
We will notify you of your status by email. You are responsible for updating your profile in the MotorsportReg.com website to include your current contact information.
We initially list all registrants as "confirmed", or "wait listed" if the event is filled to capacity. When needed, we will change your status as soon as possible. We will provide formal notification of acceptance into the event by email prior to the event. If you haven't received any notification, check the MSR website for your status.
IF YOU CAN'T PARTICIPATE, IT IS YOUR RESPONSIBILITY TO CANCEL.
928 FRENZY is an independently organized event supported by PCA Potomac Drive & Dine.
Event participants shall adhere to federal, state and local guidelines to prevent the spread of Coronavirus.
https://www.loudoun.gov/coronavirus
PARTICIPATION
To participate in the 928 Frenzy Fun Run you must agree to:
Electronically sign a SpeedWaiver
Attend the safety briefing that will be provided to all participants
Follow all posted speed limits and traffic laws
Odds and Ends Detailing
Sterling, VA
PCA - Potomac, The Founders' Region - Drive & Dine