8th Annual Amazing Rally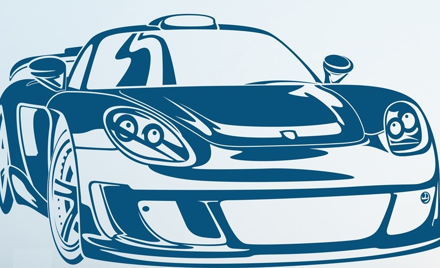 PCA - Intermountain
Saturday, May 20, 2017
Registration closed May 17, 2017 11:57 PM on May 17, 2017 11:57 PM MDT Registration ends May 17, 2017 11:57 PM on May 17, 2017 11:57 PM MDT Registration opens April 16, 2017 12:00 PM on April 16, 2017 12:00 PM MDT Registration runs from April 16, 2017 12:00 PM to May 17, 2017 11:57 PM
PCA MEMBERS AND FRIENDS!    WELCOME TO THE 8th Annual Amazing Rally (AR8) sponsored by Porsche Lehi.
Event Fee Schedule:
Rally and Social. Team of 2 people At least ONE current PCA member*                          $50
PCA membership number will be required as part of the registration process and confirmed prior to the rally.
Rally and Social- team of 2 people, Neither is a PCA member*                                        $60 
Social Only per person (not participating in the rally)                                                         $25
IRPCA personal permanent name tag option, per name tag                                             $10
Contribution to The Himalayan Cataract Project- $10 increments at your discretion
fees include snacks for rally teams, and tickets for 2 drinks (over 21 years of age), dinner, dessert, and prize tickets for each participant.
IRPCA Personalized Name Tags
Personalized name tags can be purchased for $10 each for primary and associate members. For those registering by the end of day on May 15th, your name tags will be delivered to you as you arrive at the AMAZING RALLY 8! If you register after May 15th, we will make the name badge and it will be available for pick up at future IRPCA events. As we re-introduce name tags to the club, they will also be made available for order at future IRPCA events.
Optional Charitable Contribution:
As part of this event, we will be raising funds in support of the The Himalayan Cataract Project. Not familiar with The Himalayan Cataract Project and all the benefits they provide to? Since 1995, the Himalayan Cataract Project and its global partners have performed more than 600,000 ophthalmic surgeries in the developing world through improvised mobile eye clinics and high-volume cataract campaigns Here is a link to check them out, as you consider your donation. www.cureblindness.org 
You will be offered the option during registration and at the social event, to make a contribution toward this charitable cause.
The Rally and Social
The starting point for "AR8" will be the parking lot at Triumph Gear Systems in Park City, located at 6125 Silver Creek Dr, Park City, UT 84098. Check the event at the club website (irpca.org) for a Google map to the start Please arrive with a full tank. Sign in and car staging will begin at 10:00 AM and will close at 10:45 AM as we begin a meeting of all the teams. Teams will leave the start beginning at 11:00 AM, departing at approximately 1-2 minute intervals.Departure and Team number will be based on registration. So the first to register will be team 1 and will depart at 11:00, second to register is Team 2 departing at 11:02.. etc
The finish line for the rally will be in the showroom of Porsche Lehi (3425 N Digital Dr, Lehi, UT 84043). Snacks and beverages will be available beyond the time of the last car arriving. If you are attending the social only, plan on arriving between 4:30 and 5:00. Appetizers will be followed by dinner (around 6 PM), Awards supplied by Porsche Lehi.