About this event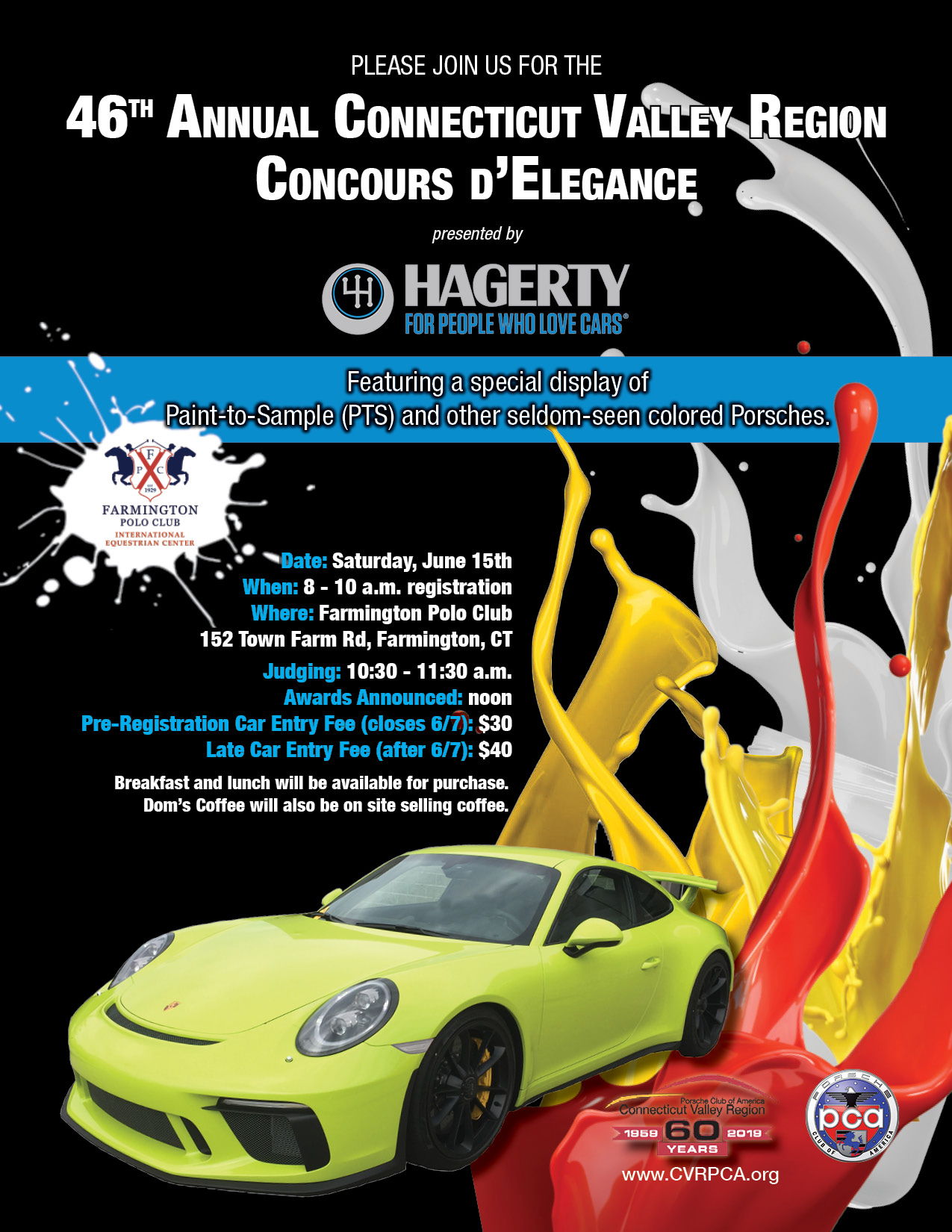 Event requirements
After June 7, pre-registration for this event will close. Registration is $40 post June 7, and we do accept day-of registrations for $40. 
Special Display
- Open to all Paint-to-Sample and uniquely colored Porsches
- All Special Display attendees will receive a goodie bag
- Special Display cars are not judged—all are winners!
Judging
- There will be 10-12 competitive Porsche classes
- All judging will be People's Choice
- We will even have a 'My Other Car' class
- Rosettes will be awarded to class winners
Lunch
- Breakfast and lunch will be available for purchase via the Farmington Polo Grounds Food Truck: The Chukker Cafe
- Dom's Coffee will also be on-site selling coffee
**NOTE: No pre-registration lunch orders will be taken this year**
Farmington Polo Grounds
Farmington, CT
PCA - Connecticut Valley (CVR)