About this event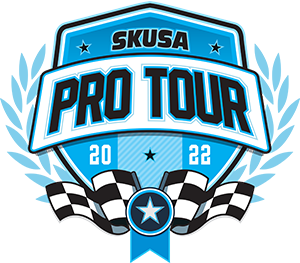 IMPORTANT
Spec Fuel/Oil and Thursday's Unofficial Practice can be purchased directly through NCMP
X30 Master Drivers - We will need 10 drivers registered by JULY 1 or the class may be removed from the schedule.
Micro/Mini Drivers - You will be gridded for ALL Practice sessions in the order you Pre-Enter for the event. First driver to enter will start on P1 and so on. After Final Practice on Friday, you will be gridded by time for Warm-Up and Qualifying.
ENTRY FEES
$625 Race Entry Fee for All Classes
Includes Friday Practice, Sat/Sun Race Entry and Driver's wristband.
Tires, Fuel and Oil Required with Entry
The Retail price on all tires have increased by $10 per set.
$221 - Micro/Mini - (1) Set of Evinco Hard Compound Tires
$442 - KA/X30Jr - (2) Sets of Evinco Hard Compound Tires
$464 - X30Sr/Ms & Shifters - (2) Sets of Evinco Med Compound Tires
Complete details are available on the Pro Tour section of our website.
Event requirements
ALL Classes require a valid 2022 SKUSA Membership

ATTENTION INTERNATIONAL COMPETITORS
Please complete the ASN Certification at the bottom of the entry form.
New Castle Motorsports Park (NCMP)
New Castle, IN