Sat, Apr 24 - Sun, Apr 25, 2021
2021 WHRRI Drivers School - Instructors
Waterford Hills
About this event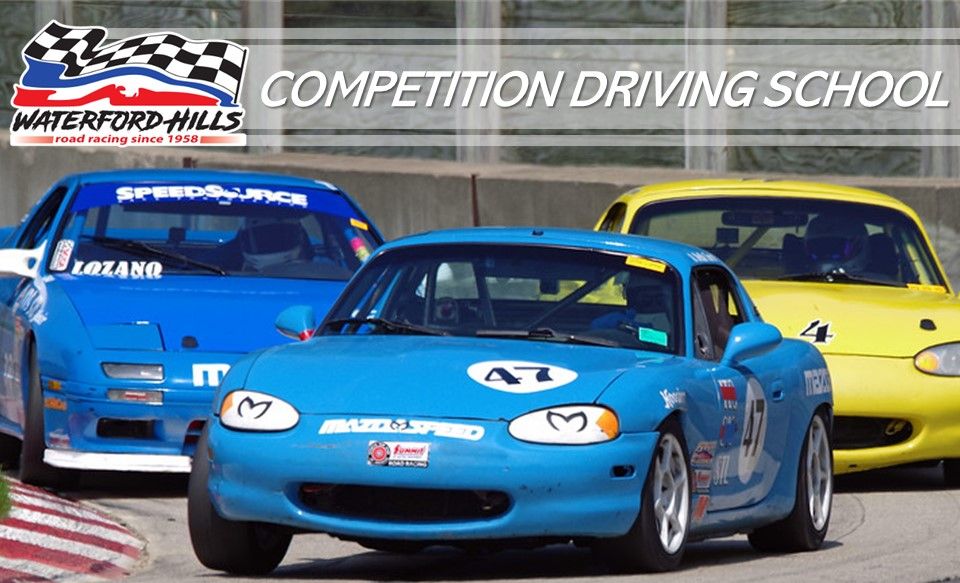 Instructors for the
2021 WHRRI/SCCA Competition Driver's School
We are looking for instructors for the 2021 WHRRI Competition Driving School.  If you are an experienced racer and would like to pass along your knowledge to others who are interested in club racing, we need your help.  If you have 3 or more years of experience as a driving school instructor, sign up and you will have the opportunity to mentor students and new instructors. If you have not had that much experience, sign up as an observer/instructor-in-training.  We need all levels of help.
The Competition Driving School is for individuals wishing to compete in "wheel-to-wheel" racing events sanctioned by WHRRI, the Sports Car Club of America (SCCA), and other sanctioning organizations accepting the WHRRI driving school permit.
The school consists of one day of Classroom instruction and two days of On-Track instruction.
Below you will find the schedule and information needed to register as an instructor at this nationally renowned Competition Driving School.
We hope to see you at the track, ready to help the next class of racers take their first step or return into the world of wheel-to-wheel racing!
Sincerely,
Alejandro "Alex" Della Torre
2021 WHRRI Competition Driving School
SCHEDULE - NOTE DATE CHANGES
| | |
| --- | --- |
|  Session |  Date/Time |
|  On-Track Instruction 1 |  Saturday 4/24/2021 (8 AM to 7 PM) |
|  On-Track Instruction 2 |  Sunday 4/25/20201 (8 AM to 6 PM) |
All sessions are on the grounds of the Oakland County Sportsmen's Club (OCSC):
4770 Waterford Road, Clarkston, MI 48346
Event requirements
Please continue on to register as a volunteer driving instructor.
Requirements are:
Instructors need to have at least 3 years of previous school experience in wheel-to-wheel instructing.
Instructor in training will shadow a full instructor during the weekend and observe students while reporting back to the full instructors.
Please complete the questions relating to your racing/instructing experience on the registration form.
Any questions should be directed to Alex DellaTorre at alexdellatorre@hotmail.com.
Waterford Hills
Clarkston, MI
Waterford Hills - Road Racing