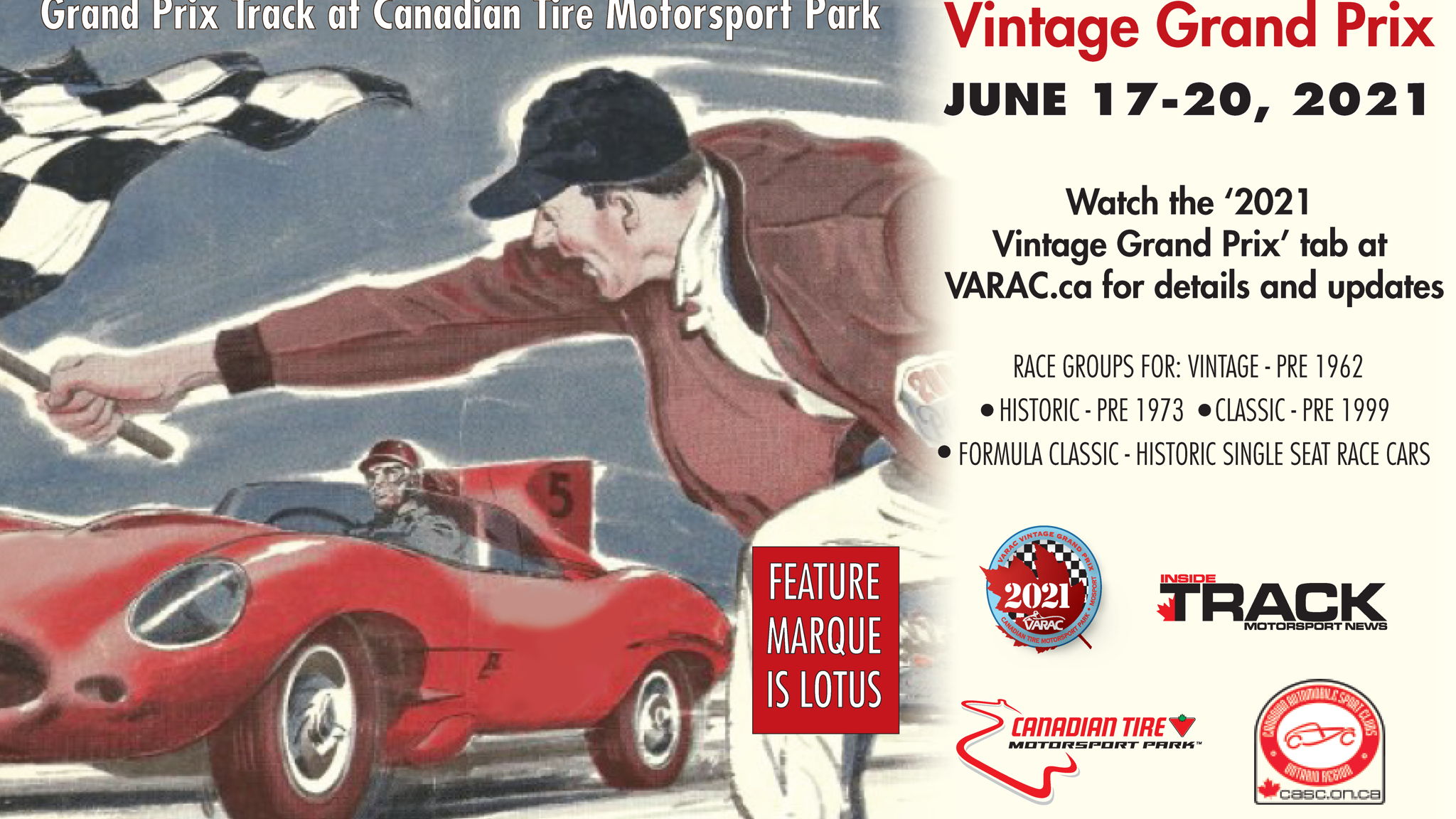 About this event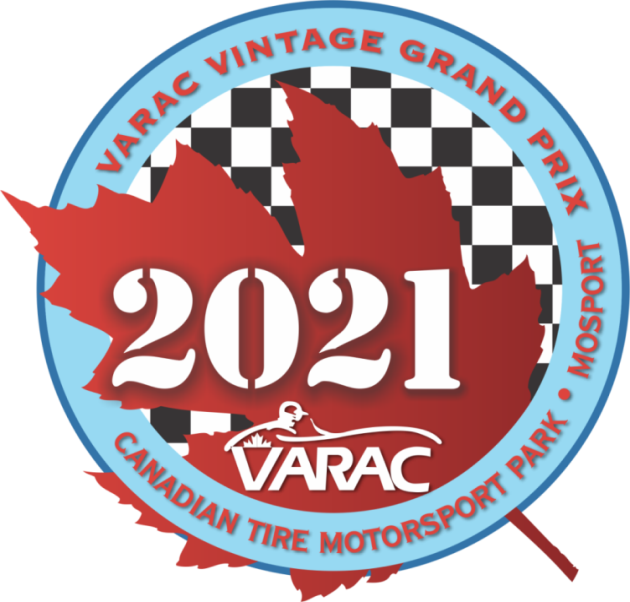 41st Running!
VARAC Vintage Grand Prix

Please plan to join us for the 41st running of the VARAC Vintage Grand Prix being held June 17-20, 2021 on the Mosport Grand Prix track at the Canadian Tire Motorsport Park.
Classes include Vintage - Historic (pre 1973), Classic (pre 1999), and Formula Classic (monoposto race cars). In addition, once again, the Toyo Tires F1600 Championship will be our guests. In this very unusual year at the request of our event partner, Canadian Tire Motorsport Park, we will have the 2 "new" FEL Motorsport Series running - the FEL Sports Car Series for production sedans and sportscars, as well as the FEL Championship Series for Radicals. We hope you enjoy the show.
Test Day - June 17 - 3 run groups: Closed Wheel, Open Wheel and Street Lappers
June 18 - Practice and Qualify for all VARAC run groups, practice only for Toyo and FEL groups
June 19 - Racing for VARAC, Qualifying and races for Toyo and FEL. If the Province's Covid restrictions allow it, we will hold the Steam Whistle Paddock Tour at 6:00pm All officials and volunteers, as well as competitors are welcome.
June 20 - Racing in the morning and the feature races after lunch. We will not be holding any podium ceremonies this year - trophies will be handed out at the "Trophy Trailer" in the upper paddock.
On behalf of VARAC and all of the competitors we'd like to thank you for helping make this event a success - we can't turn a wheel without you.
Questions on the event? Contact Ted Michalos at VGP@varac.ca.
Event requirements
All workers participating in this event must create a MotorsportReg account if they don't have one already with a valid email address!
Canadian Tire Motorsport Park
Bowmanville, ON
More events from this organizer