Sat, Mar 27, 2021
2021 Private Photoshoot with Courtney Cutchen
Treasure Island
About this event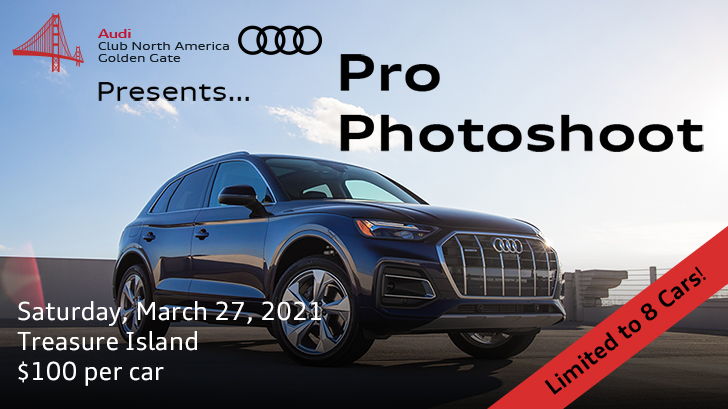 Sponsored by Griffin Motorwerke
2021 Private Photoshoot with Courtney Cutchen
Join Audi Club Golden Gate at an undisclosed location close to San Francisco for a special photo shoot by Courtney Cutchen Photography. We will meet at the venue (exact location to be emailed to participants) at 9:00 AM for a socially distanced greeting, coffee & doughnuts. Starting 9:30 am, we will start allocating 30 minutes slots for your photography session. Note: At the discretion of the photographer and based on weather and participant availability, we may opt for an afternoon/evening photoshoot to take advantage of the "magic hour" light. Watch for late details in your email.
The cost for a 30 minute photoshoot is $100 per car and driver. This includes digital copies of your photos (The fee covers the cost of event administration, supplies, swag, and consumables for the event.) This is a dedicated 30 minute photoshoot for just your car! Limited number to 8 cars only, don't wait, sign up now!
This event is not limited to Audis, nor is Audi ownership required.
Spectators are welcome to join, but in order to preserve as much "photo space" as possible, please try to carpool so we can limit the number of cars taking up space in the photoshoot area.
About Griffin Motorwerke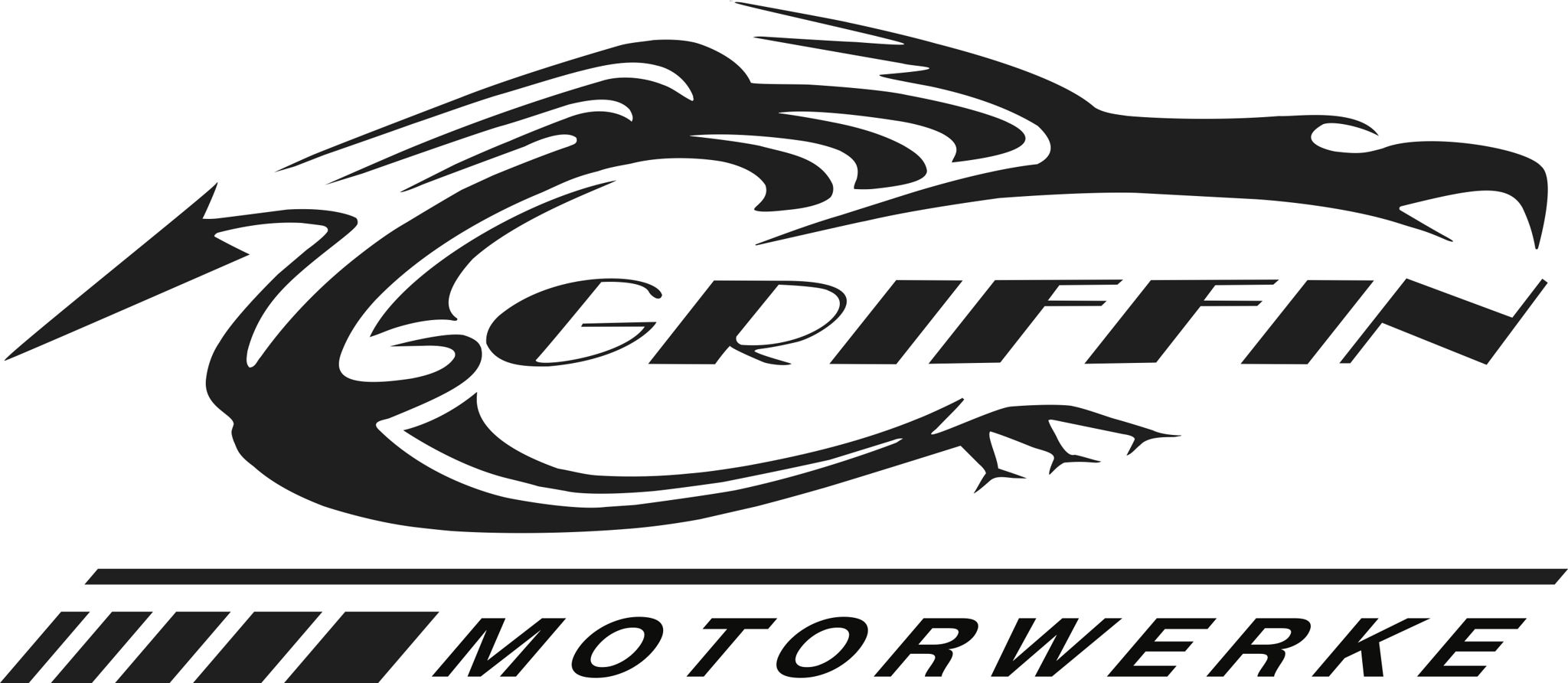 Audis. We love them. As part of our "job" we get to race them, drive them, show them, sell and lease them, modify them, service, restore and fix them. Some of us even collect them. We get to share our enthusiasm with you and yes, we actually like showing up to work on Monday morning. Many of us eat, sleep and breathe Audi and we're not shy about sharing our knowledge and enthusiasm with you!
1146 6th St.
Berkeley, CA 94710
(510) 756-4919
About Courtney Cutchen Photography
Hello! My name is Courtney. I'm a published automotive photojournalist and creative photographer based in the San Francisco Bay Area. I have always found myself drawn to the arts, language, and history. I picked up my first camera as a child, and haven't stopped shooting or learning since.
Cars have always been more of an art form than a locomotive from point A to point B, and I strive to illustrate that belief in each piece of work that I create. Classic cars specifically carry a sense of nostalgia and character that cannot be recreated, which is why they show up in just about everything I shoot. In addition to the machines, I love documenting the people who bring them to the forefront. It's the builders who breathe life into materials, and each one has a valuable story to tell. In placing the majority of my photographic work on cars, I surround myself with what I love.
Event requirements
All drivers must be registered members of the Audi Club of North America. Passengers do not need to be club members. To join the Audi Club, visit www.audiclubna.org. Audi ownership is not required to be a member of the Audi Club.
Treasure Island
San Francisco, CA
Audi Club NA - Golden Gate Chapter