About this event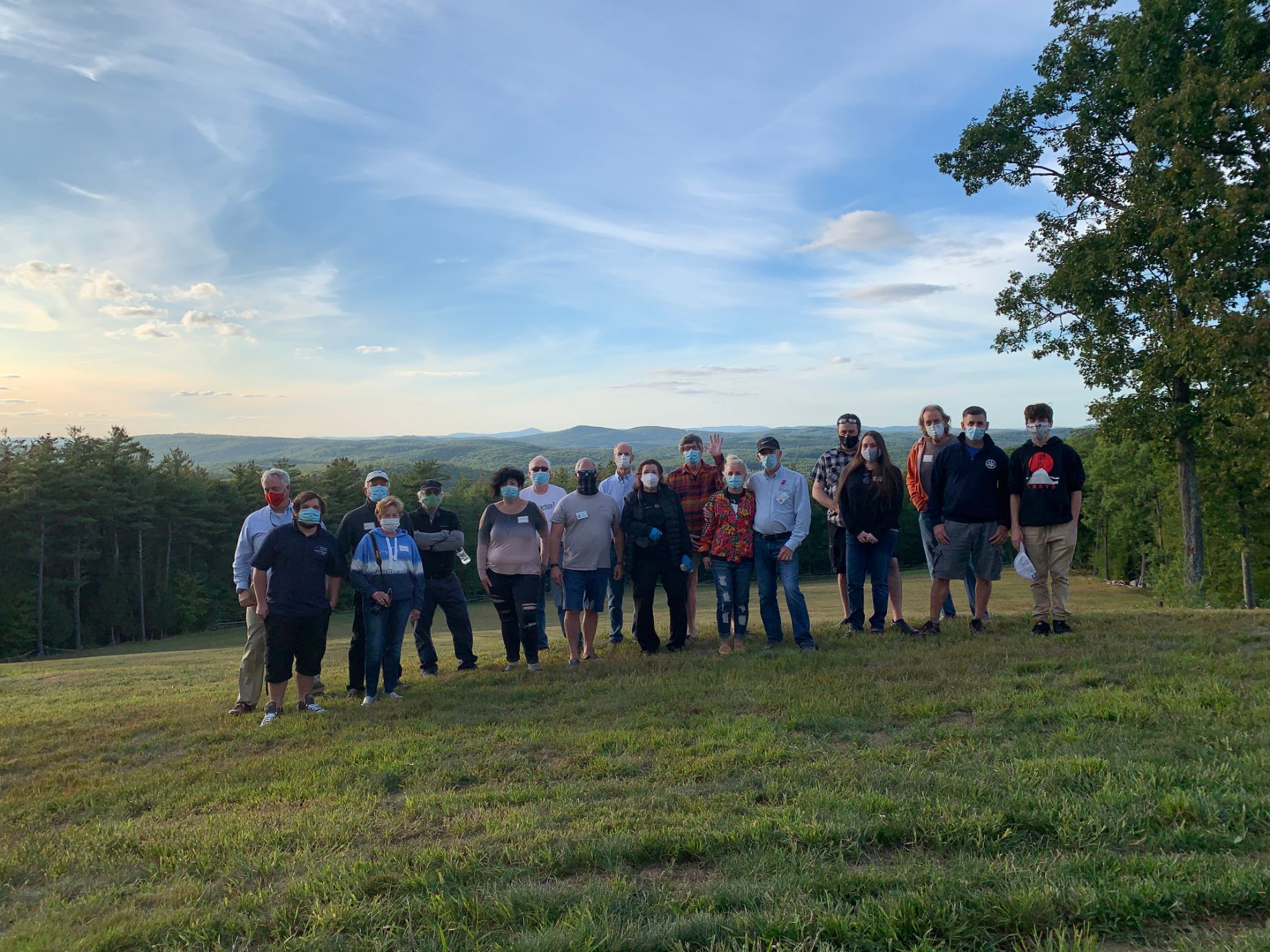 Woo hoo, the 4th annual North Atlantic Audi Club Summer Cookout is on Saturday, September 18, 2021, from 3 PM to 7 PM-ish. We had a great time last year, masks and all, but can't wait to see you this year, shake hands, sit together and break bread without restrictions.
You will enjoy hamburgers, hot dogs, chicken, an assortment of sides, and some munchies and sweets to keep the energy levels high. We will also have water and a selection of soft drinks available. Feel free to bring your own beverages, including the adult varieties; after all, a nice craft beer pairs well with a hamburger and excellent company. Oh, and we won't say "no" if you bring something to contribute, such as a salad, a secret family dip [that's food, not your nerdy second cousin no one talks about- ed.] or maybe a dessert to share. We will plan on eating around 4:30.
The cookout will again be hosted by board member Buddy Gregory at his farm in Francestown, NH. The property is expansive and beautiful, perched atop a hill with breathtaking views that are alone worth the trip. If you're inclined to stay late enough, the sunset from Buddy's deck is spectacular.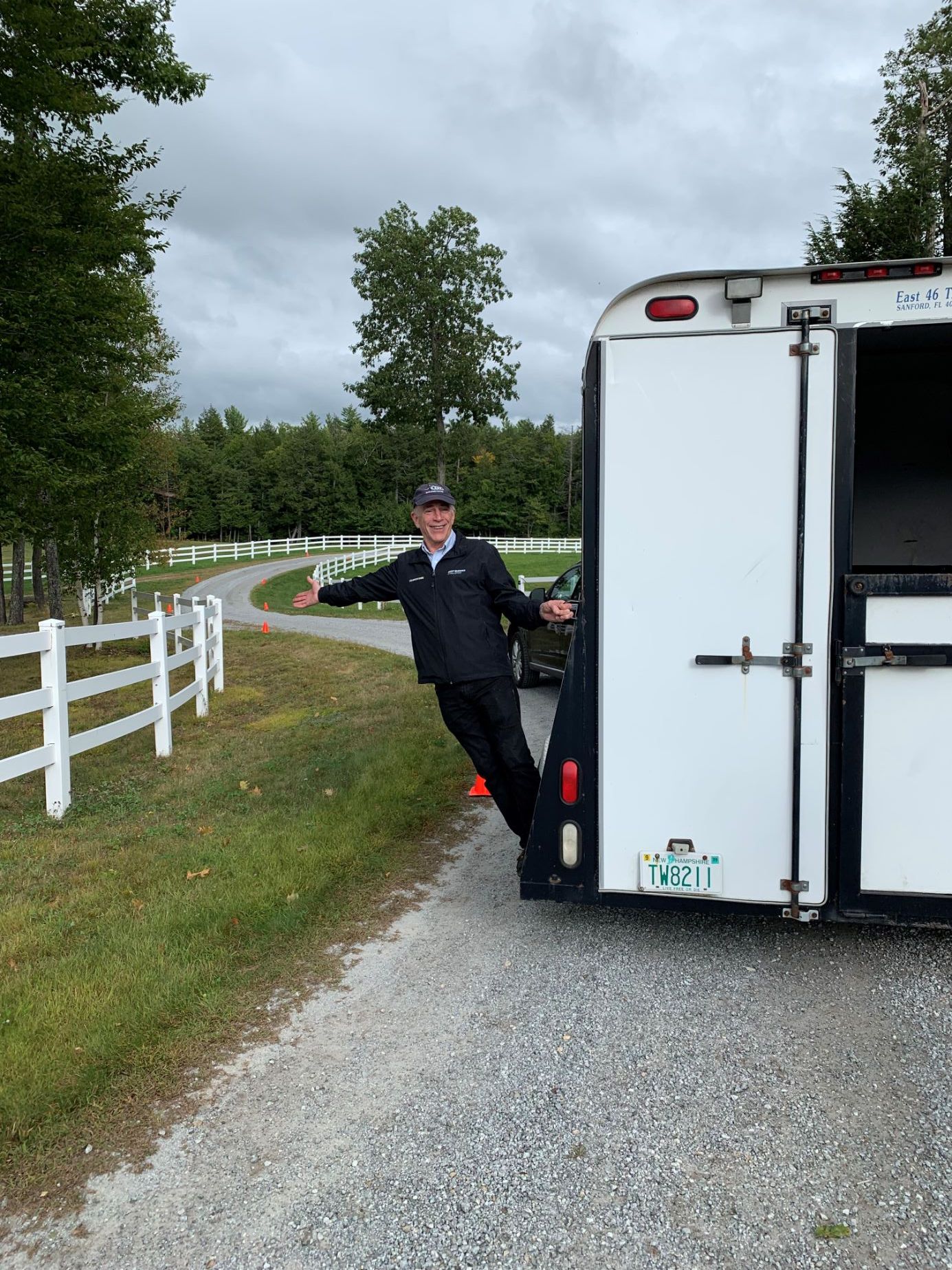 Bring the entire family, kids and all. There will be activities and games appropriate for all ages:
Games, including a rope climbing contest (or just climb for fun), a scavenger hunt, a basketball game of h-o-r-s-e, a golf pitching area, an Audi trivia contest and our usual backing-up-a-trailer competition. What, you haven't seen one before? Well come then. It's very amusing and great for spectators.
An educational talk on tires, from R-compound race tires to winter tires. Did you know that as temperatures drop, starting at just 40 degrees your all-season tires start losing performance, even on dry roads? The rubber becomes too stiff. Winter tires remain more pliable, and if you need to brake on ice, they can stop your vehicle a car length or more sooner than all-season tires. They can save lives.

An automotive show and tell. If it's Audi related, great, but it doesn't have to be. No rules here, think outside the box. Show us what you may have in your garage or basement, big or small, that others may find interesting and enjoy.

Last but not least, we will be recognizing our North Atlantic Audi Club Member of the Year, someone who has been a huge contributor to the club and its success over the years; a well deserved recognition.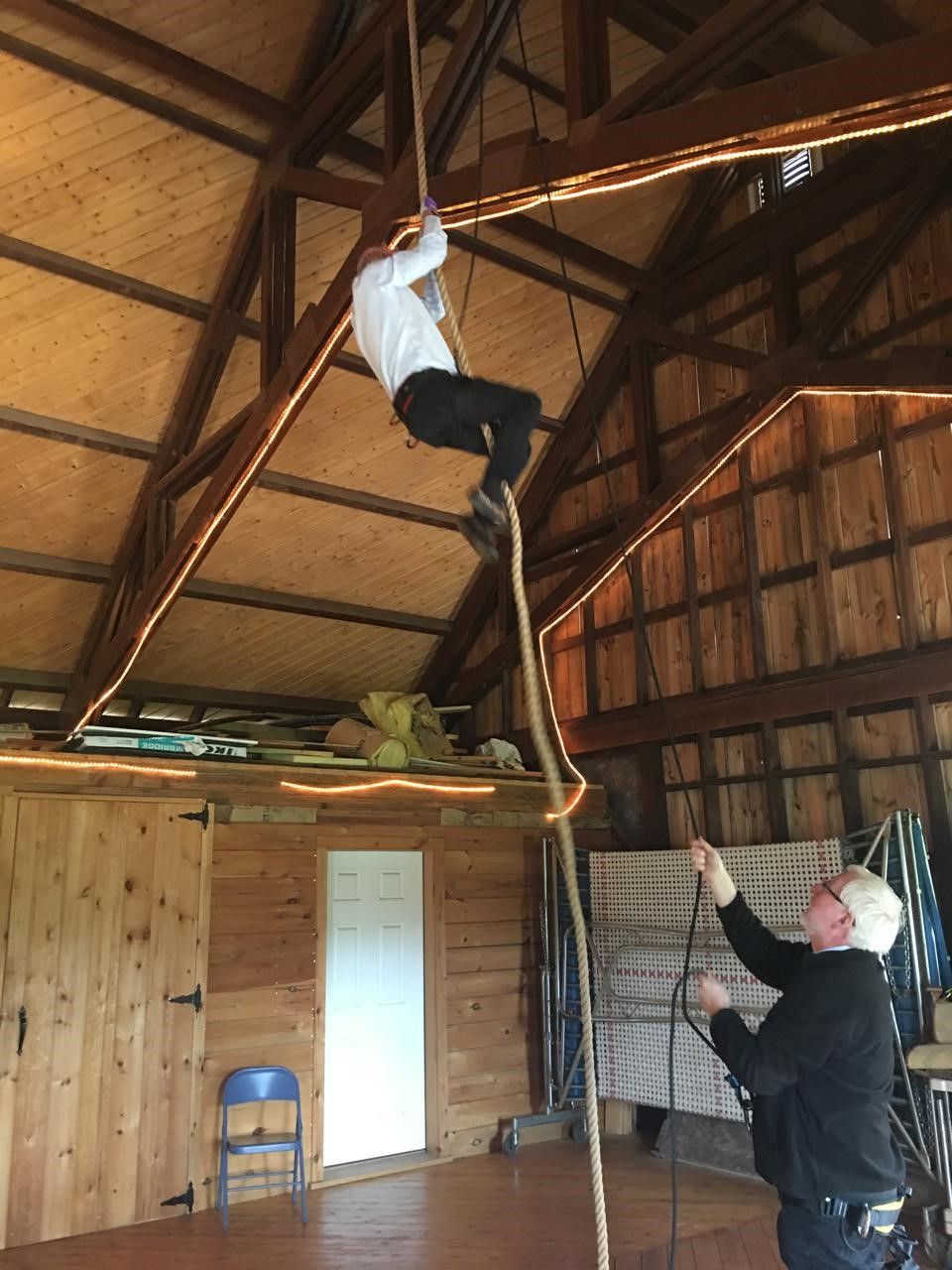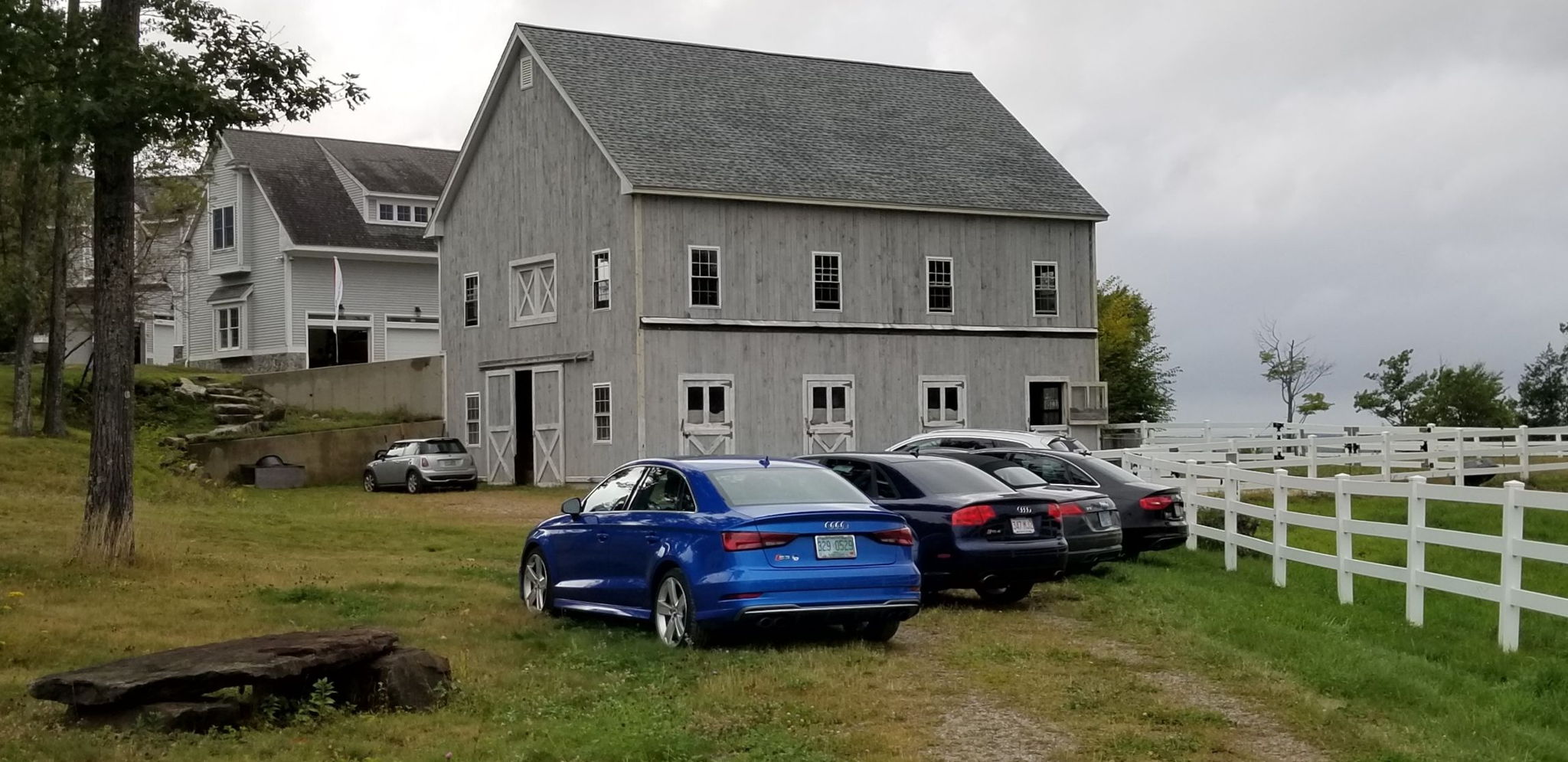 We will be gathering at HM Motor Works in Merrimack, NH beginning at 12:30 for those who who would like to enjoy a driving tour to the cookout. The shop and owner Haleem Mediouni are well known by Audi enthusiasts for their great service and Audi knowledge. We will also see Euro Motorsport (attached to HM Motor Works), the exotic and specialty division of the business run by Rick Medeiros. Rick manages 603speed as well, a group that organizes fun
runs and meets. We will mingle, view the shops, and depart at 2 PM for the cookout, traversing enjoyable less travelled roads, arriving at Buddy's around 3 PM. HM Motor Works is located at 26 Columbia Circle, Merrimack, NH.

Cost is $5 for ACNA members who joined in the last 12 months, $15 for other ACNA, BMW and PCA club members and $20 for non-members, who are very much welcome. Children between the ages of 5 and 15 are $5. As we are a non-profit club focused on education, we charge a small fee to help cover some of our costs, and also to help commit you to coming. Skin in the game so to speak.
Buddy has a very large, finished barn and garage space, so we're on rain or shine. You may want to throw a blanket or folding chairs in your car, and we will be totally respectful if you prefer to mask and/or social distance.
Buddy's house is at 257 Bible Hill Extension, Francestown, NH, about 20 miles west of Manchester. From route 136, about one mile east of the center of Francestown, take Bible Hill Rd north. In approximately two miles continue straight onto Bible Hill Extension (called "Bible Hill Exd" on Google Maps), leaving Bible Hill Rd. Then in about a half mile turn left into Buddy's driveway; there will be signage at the entrance. If you're using Google Maps or GPS, make sure it's using Bible Hill Extension, not Bible Hill Road; it may try to auto-correct.
We can't wait to see you there!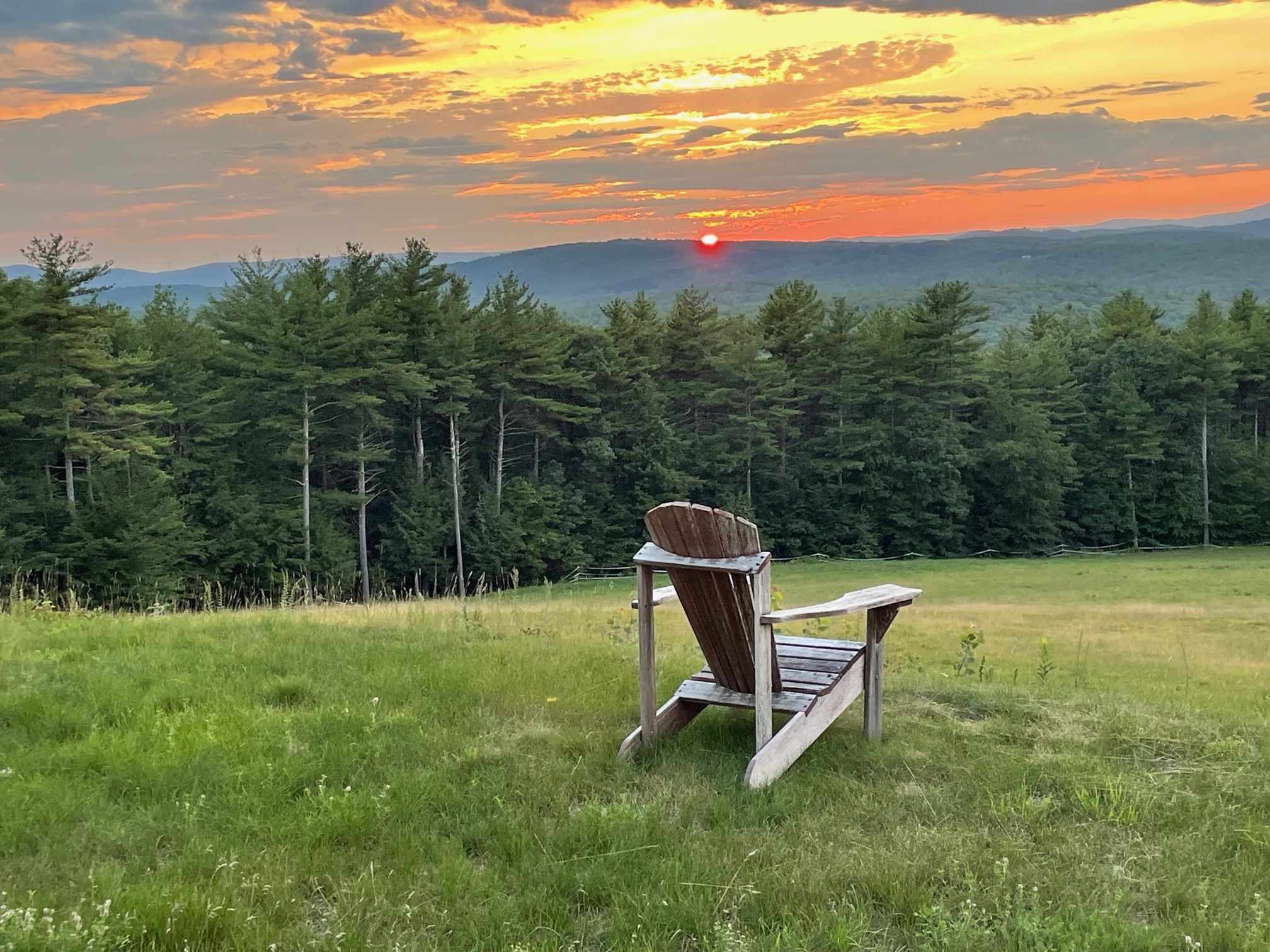 Gregory Farm
Francestown, NH
Audi Club NA - North Atlantic Chapter
More events from this organizer