About this event
Welcome to the 2021 FIMNA/AMA MotoAmerica
Motorcycle Road Racing Series
Round 1 at Road Atlanta - April 30 - May 2, 2021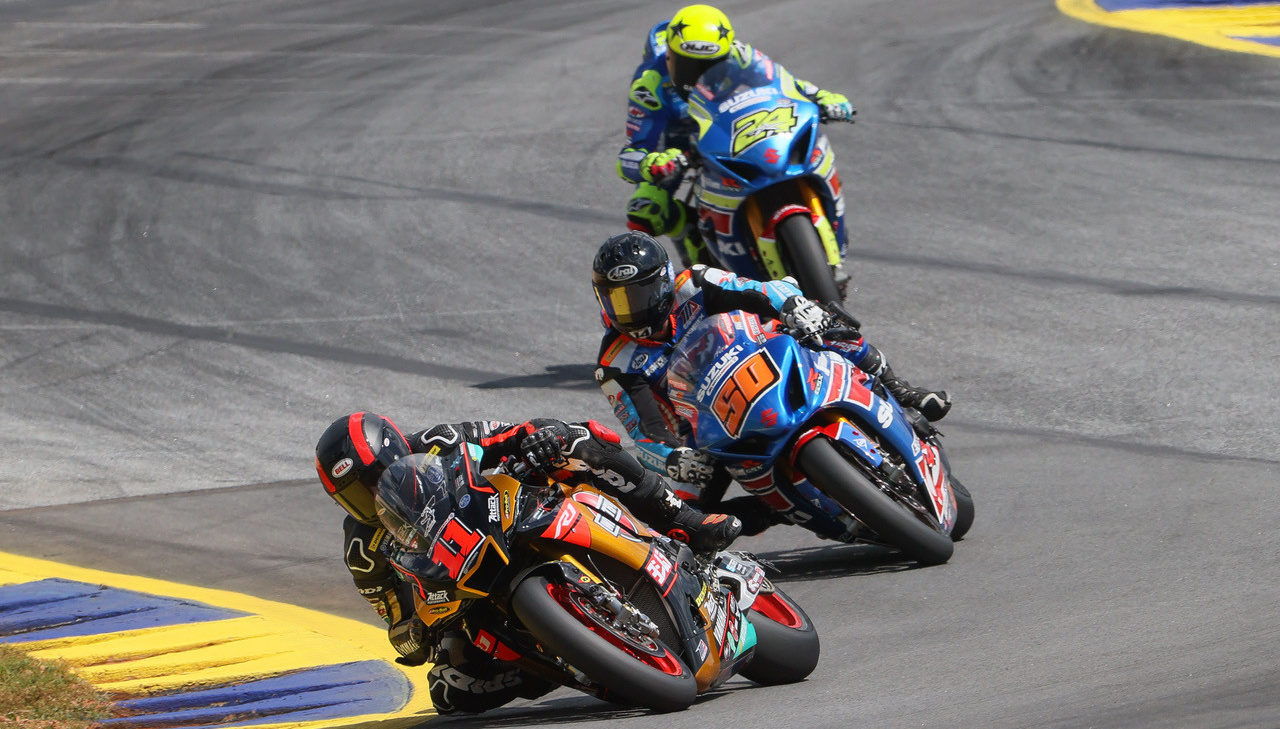 Event requirements
PLEASE REVIEW THE FOLLOWING REQUIREMENTS AND GUIDELINES BEFORE PROCEEDING TO REGISTRATION
ALL participants must be 18 years of age to work track side at a professional race event!
 Track and F&C(Flag & Communications) marshals are required to wear standard whites, pants and shirt.  Long Sleeves preferable and suggested! (see picture below)
Experience is not required, however certain positions have a limited number of spots avaialble. 
Items to consider bringing:
Gloves (especially for TRACK MARSHALS)
Hat
Sun Screen
Rain Gear
Drinks & Snacks
TWO DAY MINIMUM OBLIGATION!
We are a "rain or shine" sport, so rain gear is always recommended.  No colors that could conflict with flags, NO RED OR YELLOW CLOTHING OR GEAR. Please pay special attention to the forecast as the event draws closer, Cold mornings, Hot Days, Rain etc...You will want to be prepared for the elements that maybe in store for the race weekend. 
WE understand things can happen and plans may change, we just ask that if you register PLEASE try your best to attend and IF you cannot make it to please contact us so we can make adjustments.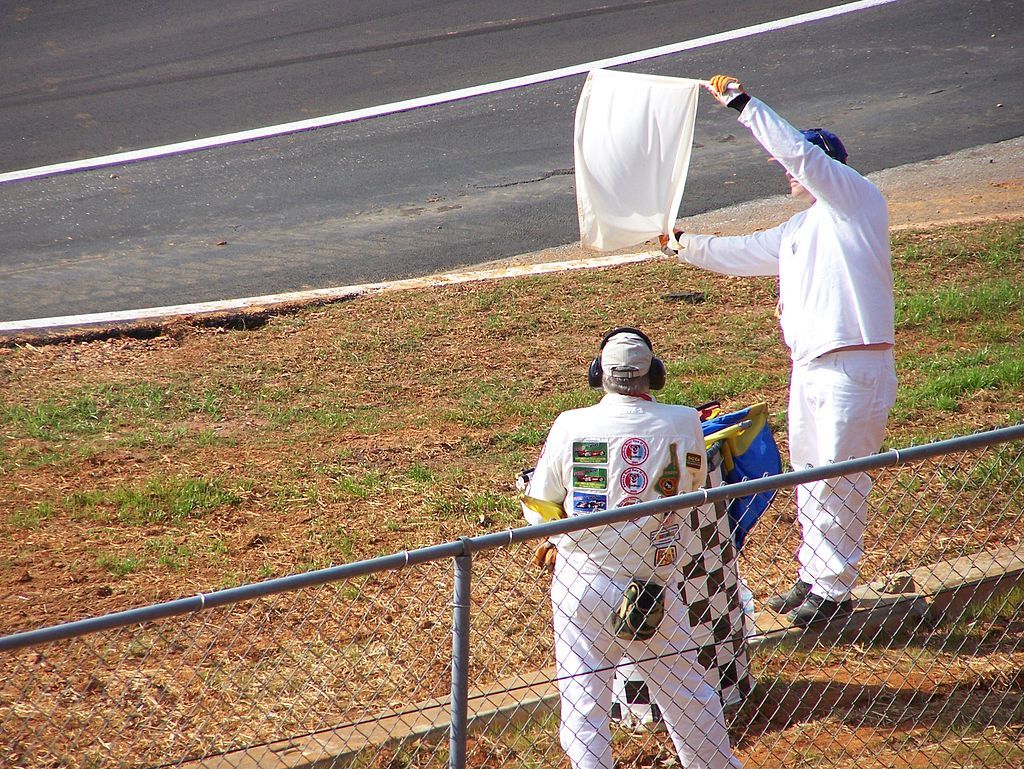 Below is a map for reference at Road Atlanta.  
Step 1 - YELLOW CIRCLE WITH ARROW - This is where Marshal/Volunteer CHECK-IN will be. (follow directional signs)
ALL MARSHALS/VOLUNTEERS MUST CHECK IN, this is where you receive your credentials, camping spot etc. 
All of the Morning Meetings, Equipment Check-out, Breakfast, Equipment Check-IN will all happen at MARSHAL HQ at the YELLOW CIRCLE. 
The RED CIRCLE with Arrow is the location of the MOTOAMERICA Series Trailers will be parked.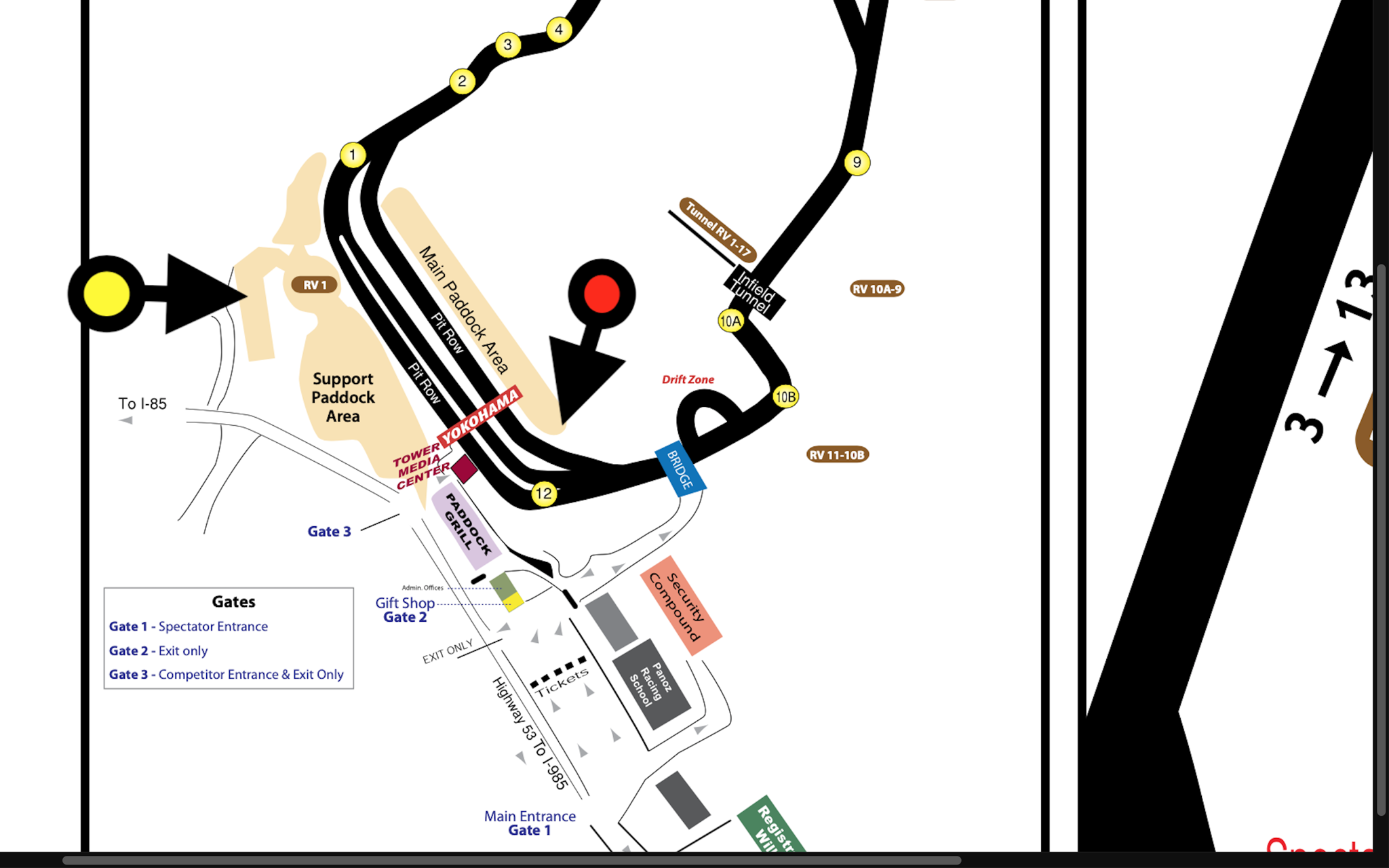 Michelin Raceway Road Atlanta
Braselton, GA
More events from this organizer