2020 Women's Tour to JM Cellars@Maltby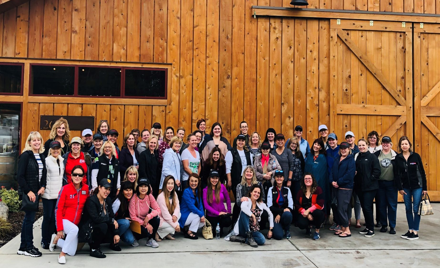 PCA - Pacific Northwest Region - Tours & Social Events
Saturday, August 22, 2020
2020 JM Cellars at Maltby Winery Tour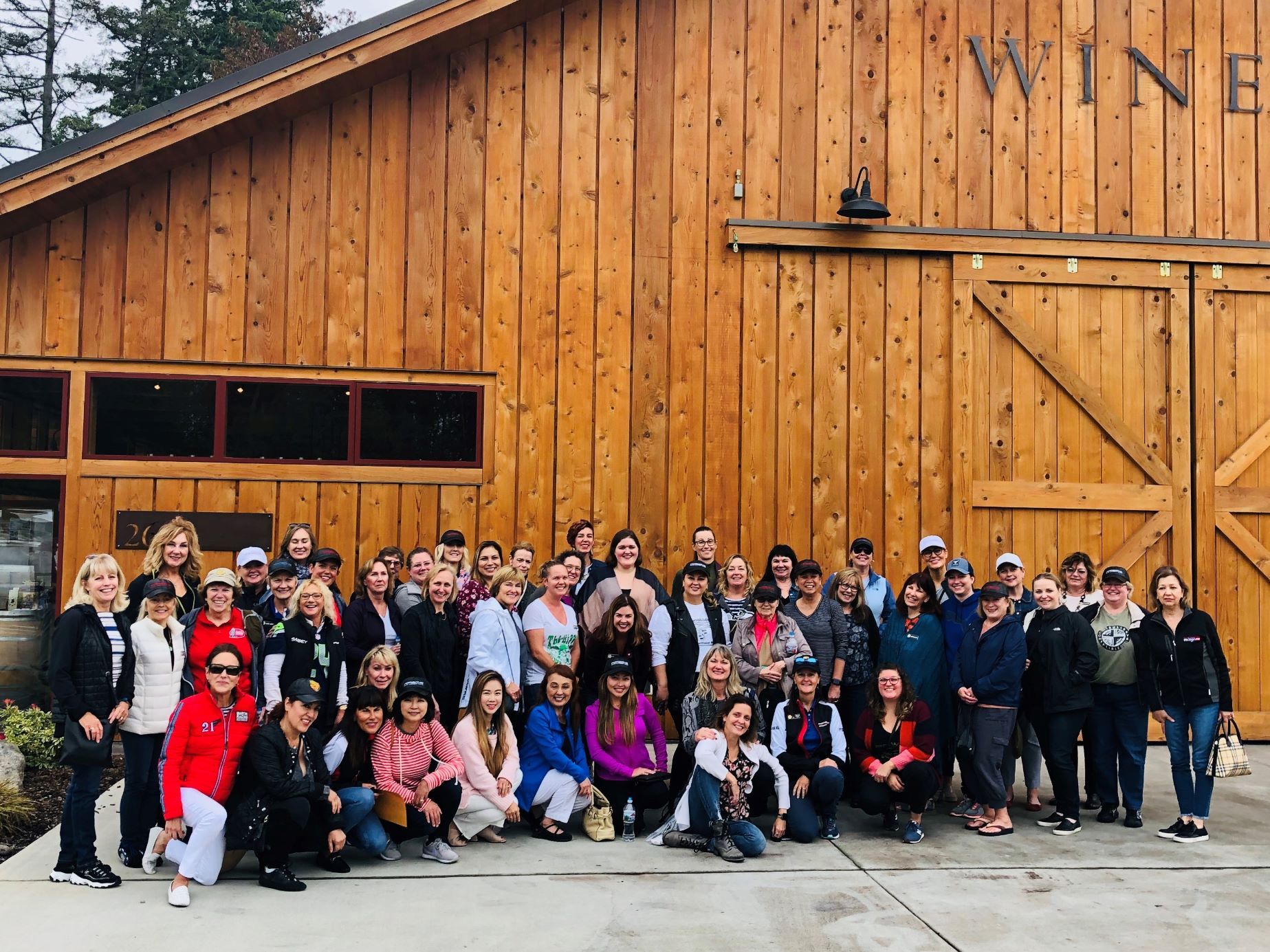 Smiling Faces from the 2019 Tour!
Welcome to our Fifth Annual Women's Only Tour!  From start to finish this drive belongs to the women of the PNWR!
Come enjoy our tour to JM Cellars' newest location in Maltby traveling on great roads with breaks at both Snoqualmie Falls and the City of Duvall. At our destination wine maker and owner John Bigelow will discuss wine making from growing the grapes to the filling bottles.  During our visit with John and Peggy Bigelow, enjoy a wine tasting of five different varietals and a box lunch of your choice from Pot Belly Sandwiches for you and your passenger. Additionally, we chose McMenamins Hotel at Anderson School in Bothell as an overnight option for those who wish to continue the comradery at this quirky hotel and their many restaurants.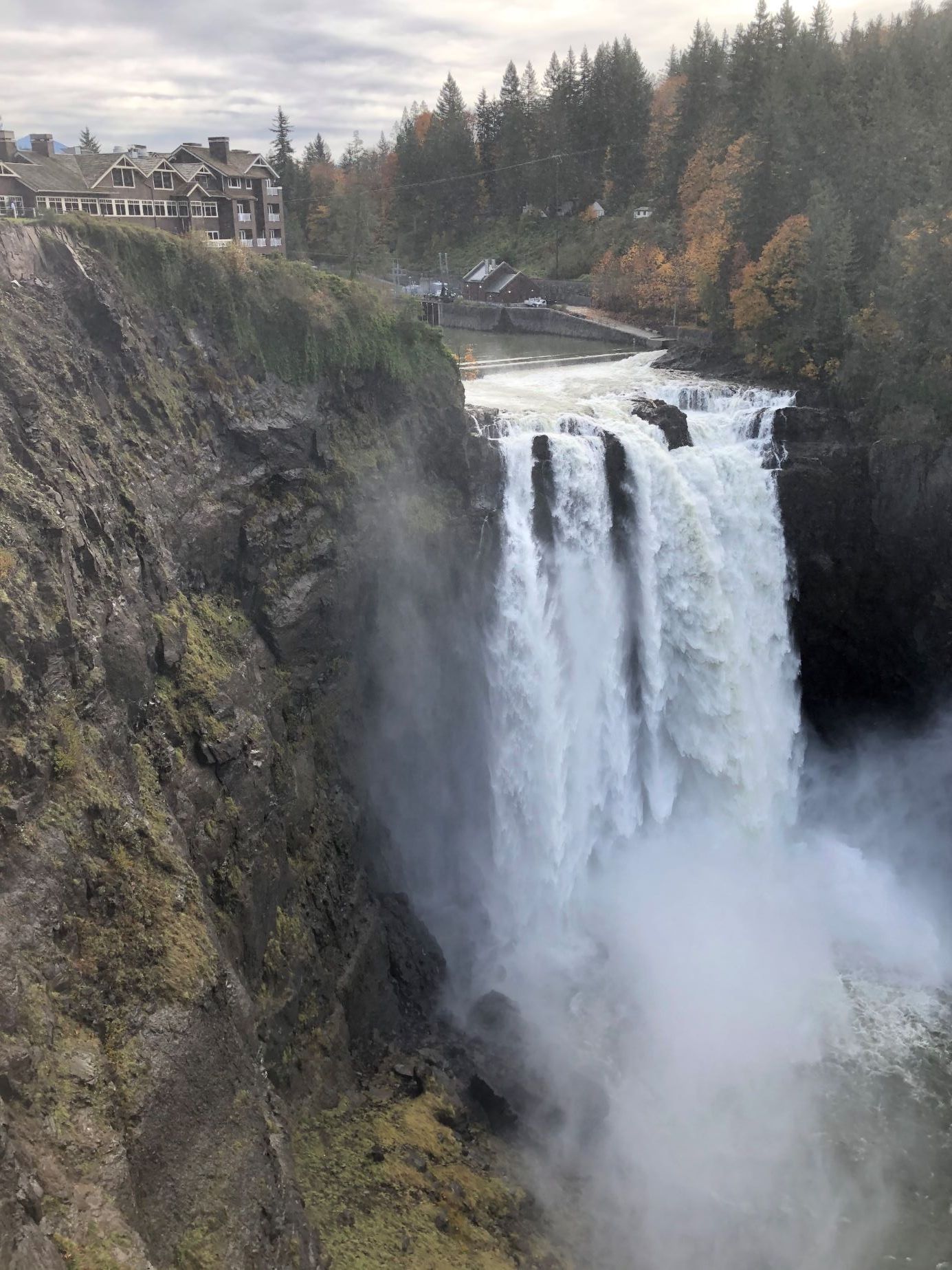 Snoqualmie Falls is a 268-foot waterfall located in Snoqualmie.  It is one of Washington's most popular scenic attractions, but is perhaps best known internationally for its appearance in the cult television series Twin Peaks.  More than 1.5 million visitors come to the Falls every year, where there is a two-acre park, an observation deck, and a gift shop. Our layover at the Falls will be 45 minutes followed by a 30 minute break in Duvall then off to JM Cellars.

JM Cellars, 9206 200th St SE, C-5, Snohomish (Maltby)
After our Duvall break the tour continues to JM Cellars where we will have our lunch
with John while we feast on our Pot Belly Box lunches. When you register on MSR, be sure to choose a sandwich for both yourself and for your passenger (lunches include chips, a cookie, and bottled water along with condiments).  Please make a note of your sandwich order so that both you and your sister travelers get their selections as well!  Total price for the delivered Pot Belly Box lunch and the 5 types of wine tasting is $43 per person, inclusive of all taxes and gratuities.


"The only thing better than pulling the cork on one of our wines is knowing that someone else has enjoyed drinking it as much as I have enjoyed making it"
John Bigelow, Owner/Winemaker
TOUR INFORMATION:
PLEASE REGISTER BUT BE AWARE THAT THIS TOUR AND/OR THE OPTIONAL OVERNIGHTER MAY BE CANCELLED TO CONFORM TO COVID 19 BEST PRACTICES AND/OR STATE GUIDELINES
 
Starting point:  Krispy Kreme in Issaquah at 6210 East Lake Sammamish Pkwy at 6210 East Lake Sammamish Pkwy.
From I-90 going east, take exit 17 to Front Street/E. Lake Sammamish Pkwy.  Turn left.  Go .5 miles to the Home Depot/Fred Meyer shopping center.  Turn right into the shopping center lot.  Krispy Kreme faces the Parkway.  Park across from Krispy Kreme in the Home Depot section.
Arrival time and waiver signing:  No later than 7:45am; Driver's Meeting at 8am; First group out at 8:30am.
Groups of equal size will be formed on an ad hoc basis; we recommend backing into parking spaces to make for a smooth exit as your group leaves the lot; so find a slot and sign the waiver form!