2020 Sprints + Enduro Re-Imagined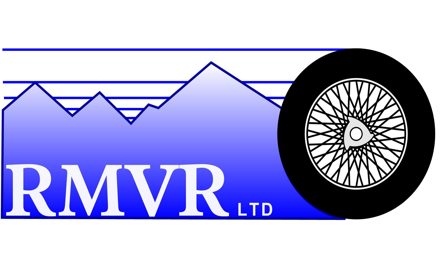 Rocky Mountain Vintage Racing-RMVR
Saturday, Sep 19 — Sunday, Sep 20, 2020
Pueblo Motorsports Park
,
Pueblo

,

CO
Registration closed September 16, 2020 11:59 PM on September 16, 2020 11:59 PM MDT Registration ends September 16, 2020 11:59 PM on September 16, 2020 11:59 PM MDT Registration opens December 12, 2019 12:00 AM on December 12, 2019 12:00 AM MST Registration runs from December 12, 2019 12:00 AM to September 16, 2020 11:59 PM
Your Choice of Track Time -  Minimum or Maximum
There's something for everyone
This year we are again offering two entry options:  
Sat. & Sunday Entry with Sunday being our new RE-IMAGINED Enduro Format  - If you opt to also race on Sunday, the Enduro Format has been revised to reflect a hybrid Enduro/Sprint format.  Instead of the traditional 10 minute breaks taken at random times (with time-in cards, clocks, etc., etc.), this year's Enduro will consist of three consecutive 25 minute race segments, each getting a checkered flag "Finish."   After each session cars return to their pits for a leisurely 20 minute break (15 minutes plus the 5 minute grid call).  Grid sheets from the first and second segments will determine grid position for the start of the next 25 minute segment.  Segments #2 and #3  will get a green flag single file start for the next 25 minute session..   Your overall Enduro finish position is thus reflected in finish position after the third segment.   If you feel like that's too much track time (Ye gads!!!) you can opt to run only one  or two of the "Endruo" segments and still get your finish results for that segment, just as if it were an individual sprint race.
Saturday Only -  All Sprint races.  Saturday's format is the same as any regular race weekend.  The normal four run groups. Four on-track sessions: a morning practice session, then a separate qualifying session, then two races.  All for $199 (early Bird Special).
Why these entry choices and new Sunday Enduro format you ask?  Because some folks don't like the traditional Enduro format. This way the Sunday's three Enduro segments can be considered as additional sprint races.  On Sunday, do one or two or all three and get results for those individual segments as if they were separate sprint races.   Also, and not inconsequentially, the manpower required to offer this new Sunday format is substantially reduced.  It's all managed by our regular Timing & Scoring and grid folks.  No need for the body-intensive time cards, pit-out time card collection, etc., etc.  
And the net result is you can get as much track time as you chose -- a little (Sat. only) or a lot!  Tons of racing and we'll still be able to be done reasonably early on Sunday afternoon.    Plus, to respond to the desire of many members, it's an opportunity to run a second event at Pueblo Motorsports Park.
SPRINTS + Enduro

Entry Fees

Early Bird

Before 8/27

Regular

After 8/28

Late

After 9/9

 
Saturday & Sunday
 $300
$325
 $350
 
Saturday Sprints Only
$200
$225
$250
 
And don't forget to get your Annual Tech done BEFORE you get to the track.  Here's more info on the benefits to you of doing this and how/where to get it done.
Online Registration closes Wednesday evening, Sept. 16th at midnight.  After this call 303-319-3062 to arrange entry.  These phoned-in or at-event registrations are $400 (Sat & Sun) and $300 (Sat. only).
Preliminary Run Group Order This Weekend  (Subject to change -  Check actual Weekend Schedule for final run order.)
Saturday Sprints:
Run Group- Mid and Big Bore Production Cars   
Run Group - Formula Fords / Wings and Things / Sports Racers
Run Group -  Small Bore Production Cars
Run Group - VW Powered Formula Cars (FV & FSV)
Run Group - Gateway
Sunday Enduro Races (This is the reverse order from last year):
After Lunch -  Formula Car Enduro
Morning - Production Car Enduro
Attention Workers and Volunteers:   If you wish to work this event, simply CLICK HERE to sign up online.
Thanks.  Event Chair,Judd Evans   judd@compute.com
For cars which do NOT have an RMVR or a VMC logbook:
---Cars without an RMVR or VMC logbook wishing to run in our regular RMVR run Groups. Note: These car must be of special interest to vintage racing and largely conform to RMVR years of eligibility. Please carefully review our criteria for such cars BEFORE entering.  When asked for the car's "class" please select "Exhibition." .
---Cars wishing to run in RMVR's special "Gateway Run Group."  This is for race cars of any class which have a logbook from a recognized wheel-to-wheel racing organization.  When asked for the car's "Class"  please select "Gateway."  Please review the criteria for entering this special "Gateway Run Group"
All "Gateway" vehicles 1) must be closed wheel and have a current logbook from a well-established and recognized road racing organization, 2) must be nicely prepared – NO LEMONS, and 3) must pass an RMVR Event Tech Inspection and meet all RMVR safety requirements..  Regarding Fuel Cells: as long as the vehicle has passed preparation rules regarding the use of a fuel cell (or not requiring one) by the organization issuing the logbook, the vehicle will be allowed to run in this Gateway Run Group.  Drivers entering theGatewayRunGroupmust also hold a valid up-to-date medical exam AND a current Competition License OR a Provisional License from their home organization..
---Provisional Student with a waiver car" -- Recent RMVR competition school graduates may enter the same car they used during driver's school even if it has yet to obtain an RMVR logbook . It will run in our regular RMVR Run Groups. This exception is granted to aid the Student in obtaining their full Competition license. When asked for the car's "Class" please select "Provisional Student's Car." .