2020 Put-In-Bay Vintage Sports Car Races & Reunion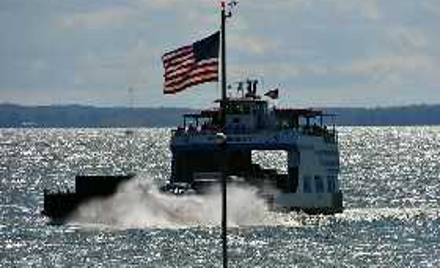 Put-In-Bay Road Race Reunion
Tuesday, Sep 22 — Friday, Sep 25, 2020
Put-in-Bay (Airport Course)
,
Put-in-Bay

,

OH
Registration closed July 8, 2020 7:59 AM on July 8, 2020 7:59 AM EDT Registration ends July 8, 2020 7:59 AM on July 8, 2020 7:59 AM EDT Registration opens December 29, 2019 10:01 AM on December 29, 2019 10:01 AM EST Registration runs from December 29, 2019 10:01 AM to July 8, 2020 7:59 AM

THE 2020 EVENT HAS BEEN OFFICIALLY CANCELED.
WE ARE ALREADY PLANNING THE 2021 EVENT WHICH WILL FEATURE THE SAME MARQUES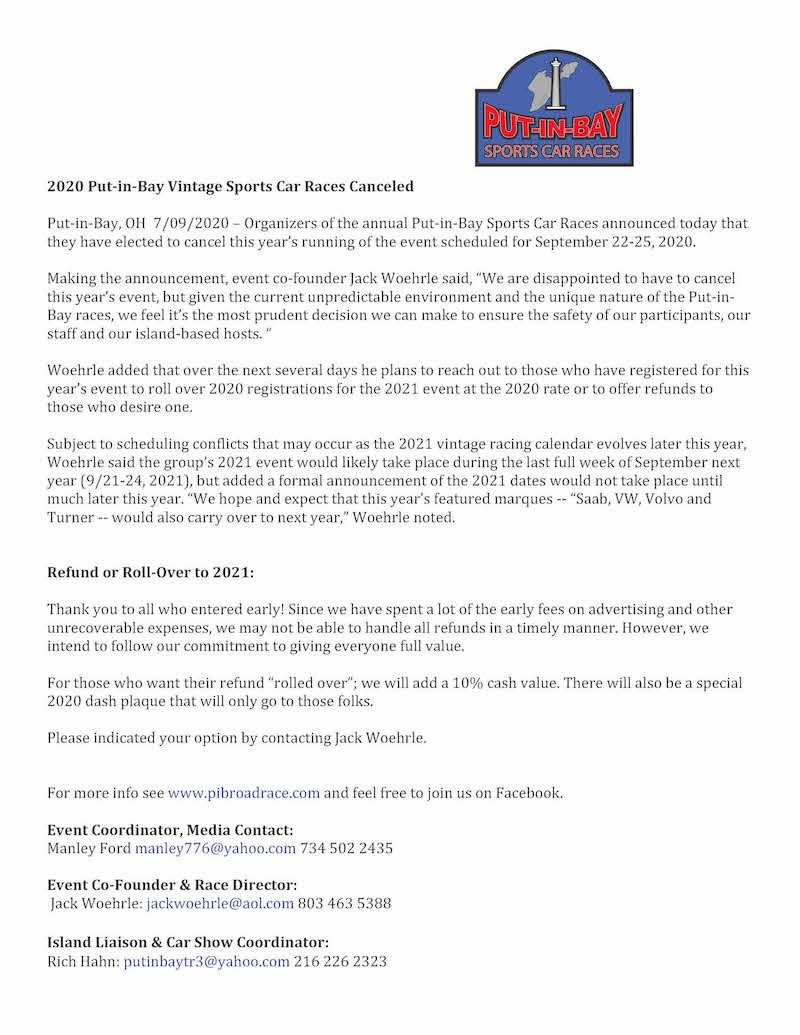 Teaser complements of Barry Prosser
SPONSORS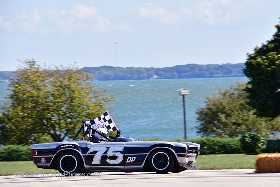 2019 Put in Bay Cup winner ~ "KING OF THE ROCK" ~ Sam Halkias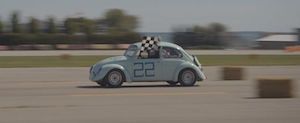 2019 VW Challenge Champion ~ Greg Limber  
Featured Marques for 2020 
Cars of Sweden (Volvo/SAAB), VW and Turner     (includes specials powered by SAAB, VW and Volvo engines)
Featured marque entries will receive a $50 discount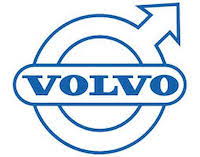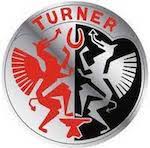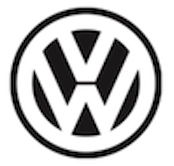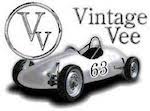 Following the popularity of the inaugural "Tin Top" feature race last year, we will be making this an annual event.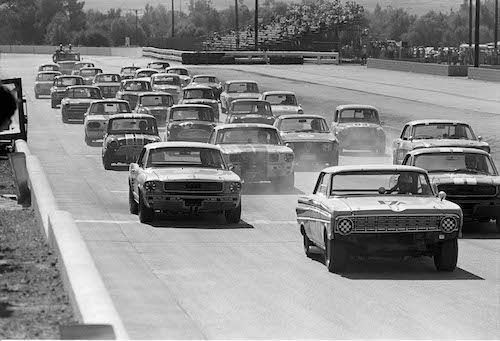 "Tin Tops" in action  
The 2020 Put-in-Bay Sports Car Races & Reunion will provide two full days of racing on the Put-In-Bay Airport as well as a full day of pre-racing events preceding the race days.
Much more than just a vintage race, the Put-in-Bay Sports Car Races and Reunion also welcomes owner-drivers of non-racing, vintage sports cars of types similar to the race cars.
These "street cars" participate in all the various events and activities, except for the actual races.  
Beginning with a small event in 2009, the Put-in-Bay Road Races Reunion celebrates sports car races that were held on the streets of the town of Put-in-Bay on Ohio's South Bass Island from 1952 to 1959 and in 1963. The three-day reunion engages racers and non-racers alike in an event that reaches back in time to capture the history and re-create the atmosphere of sports car racing of that era in a uniquely beautiful setting. Book-ended around two days of Vintage sports car racing at the island's airport, is a balanced mix of events honoring the island's racing history, a few social gatherings, a car show, original course controlled laps and airport-track lapping, self conducted island rally, rocker cover races and plenty of unstructured time as well. 
Put-in-Bay is a nostalgic island enclave and a short ferry ride off the shore of Lake Erie near Sandusky, Ohio. A summer resort community little changed from the '50s, it is one of the very few places in North America where post-war sports cars raced through towns and countryside on public roads and where those roads exist today virtually unchanged.
PIB Period "Dress Code" Ideas  Courtesy of Tom Lipovits
GREAT LAKES VINTAGE CHALLENGE 2020: C/D/E/F/G/H Production and F-Vee race entrants who ALSO enter and race at the 2020 Waterford Hills Road Race Club's vintage race in July and/or VSCDA's 2020 Grattan event in August are eligible to compete for our second annual "Great Lakes Vintage Challenge" award.  Points for finishing positions in feature races (not qualifying races) for all three events will be added up and awards presented at the Put-in-Bay post-race awards ceremonies on Thursday night.  Our thanks to Ed Murray (murrcraft@gmail.com) of the Waterford Hills Road Racing Club who will monitor and tally up the scoring. 
Put-in-Bay VW Challenge: This group is intended to be an entry level, fun class, that can race at PIB on an annual basis. The rules are pretty basic with a certain amount of leeway with respect to easy, bolt-on accessories.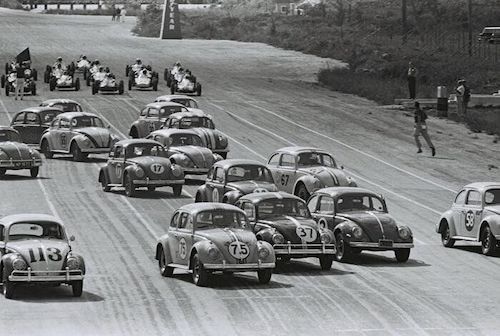 Provisional Overview of Events ~ What to Expect (Note: Date changes)
Sunday, September 20 - Weekly Island "Antique" Car Parade (1:30 pm).
Monday, September 21 - Load-in to paddocks, Registration, Tech Inspection (1 - 5 pm).
Tuesday, September 22 –Load-in to paddocks, Registration, Tech Inspection, All-Entrants Meeting (Island Rules of Engagement), Entrants Car Show, Laps of Original Put-in-Bay Race Course, History Recollections Roundtable, Wine & Cheese Welcome Party.
Wednesday, September 23 - Driver's "School", Racing/Exhibition Driver's Meeting, Racing orientation and practice sessions commence at 10 am, Ladies Luncheon, Rocker Cover races at the Goat Soup & Whisky Tavern, All-Sedan "Tin Top" race.
Thursday, Septeber 24 - Race Day 2 at the Put-in-Bay airport. Featuring qualifying races in the morning, track "Lunch Lapping" for Street Car participants, followed by Feature Races and the Put-In-Bay Cup race. Racing awards party following the on-track activities.
Friday, September 25 - Farewell morning brunch, open microphone/critique and departure.
2020 Provisional Event Schedule  Posted 4/27/20...Subject to change
2020 Provisional Racing Schedule.pdf  Posted 1/1/20...Subject to change
Put-In-Bay Road Race Heritage Society Website
2020 Paper Entry Form.pdf    Please use this if you intend to pay with a check.
(For on-line entry, using a credit card, continue on this site, clicking "CONTINUE") below
Printable Track Map   Thanks to Bob Kansa
OFFICIAL EVENT SHIRT   Every year we have a commemorative shirt with the year's logo embroidered over the pocket.
Shirts are $40 each in S/M/L/XL/XXL 
Ladies, kids and larger men's sizes may be special ordered at the same price.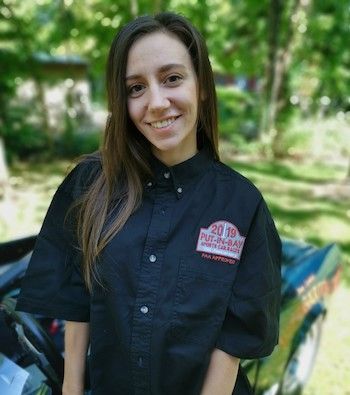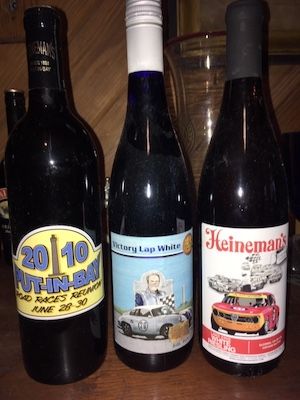 Barry Prosser "holding court" (the Judge is IN) !
CLICK HERE for  the CITR FaceBook site
 
Put-in-Bay Road Races Facebook Group
Put in Bay Island Guide   FaceBook page
Previous Event Photos        Provided by Official PIBRRHS Photographer ~ Dan Mainzer
2019 Road Race Reunion Photo Gallery        Provided by Island Photographer ~ John Rees
Old Course Parade Laps  Thanks to Bob Kansa
Put-in-Bay weekly Sunday car parade   This "parade" is not part of the event but all early arrivals are invited...Sunday September 27 at 1:30 pm.
Street Car Activities  Lunch Track Touring & Laps around the original Race Course.
Autoweek Article about 2017 event
All attendees who arrive by 1 pm Sunday September 20 are encouraged to participate in the Sunday Island Car Parade. It is free and is a good way to get a preview of the island and it always ends at a picnic or gathering of some sort.