2020 PCA-SVR Autocross School (2-day event)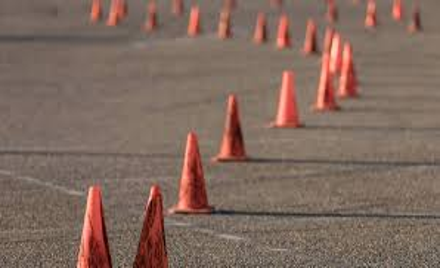 PCA - Sacramento Valley Region - Autocross
Saturday, Mar 28 — Saturday, Apr 4, 2020
Thunderhill Raceway Park
,
Willows

,

CA

***Event capacity has been reached.****  Futher registrations will be added to the wait list.
PCA-SVR is proud to present the 2020 Autocross School. Autocross is the perfect venue for learning what your car can really do, as well as developing your car control skills, in a very safe and controlled environment. If you have an interest in learning how to drive your Porsche at its limits, this event will provide you with a comprehensive classroom session followed by hands-on driving instruction that prepares drivers for participation in autocross events.
This is a two part/day event:
Day1:  (Saturday, 03/28/2019) Ground School held at Niello Porsche of Rocklin  (MAP)
Day2:  (Saturday, 04/04/2019) AX School held at Thunderhill Raceway Park in Willows, CA (approx 90mi north of Sacramento)
Registration (

closes

at 11:00 pm on Wednesday, March 25, 2020. Registrations received after the capacity has been reached will be added to the wait list.
Price for the Autocross School and the Autocross (both events) is 

$95for PCA Members and
$110 for Non-PCA Members.

PCA members dirving Porsches will receive preference in registration
Part 1:  Ground School held at Niello Porsche of Rocklin
Agenda:  Classroom instruction covering car safety, tech inspection, driving techniques, what to expect at event and more ....

9:15 - 9:45 am:  Arrive and check in
10:00 am - 12:00 pm: Instruction
12:00 pm - 12:30 pm:  Lunch Break
12:30 pm  -3:00 pm:  Instruction

Lunch will be provided
Part 2:  Autocross Driving School held at Thunderhill Raceway Park in Willows, CA.
Prerequisite:  *** Students must have attended Ground School to participate.
Agenda:  After check-in and tech inspection we will have four driving exercises:  Braking, Slalom, Skid Pad, and Turn Exercise. You will be assigned to a group for these exercises. After a short break for lunch, each driver will run the course several times.  All participants will be assigned a driving instructor for the day. More information will be provided as we get closer to the event.

7:00 am:  Gate Opens
7:30 - 8:15 am:  All participants MUST check-in at Registration Trailer
8:00 - 8:30 am:  Cars tech inspected and Instructor-led walk
8:40 am:  Mandatory Drivers meeting and group assignments
9:00 am:  Grid cars to assigned exercise groups
12:00 pm:  Break for lunch
12:30 pm:  Timed Autocross
Drivers are required to bring their own lunches for the Thunderhill portion of the event. There is also a cafe on site to buy lunch.
What to bring:
A Big Smile on your face
Lunch, extra snacks & drinks as applicable.  (The club does provide bottled water)
Folding Chair 
Painter's tape or printed numbers for car numbers
Sunscreen, hat, layers for cooler mornings (No RED Clothing as this can be mistaken as a red flag) 
Please Note: 
All drivers MUST WORK at an assigned worker position during the afternoon session.  The majority of worker positions require standing for approximately one hour per shift and we can not guarantee a seated position.  Dress appropriately for standing outside in the weather.
HELMETS ARE REQUIRED with a 2005 or newer Snell certification.  Loaner helmets are available at no charge.
No drones allowed
No Alcohol or drugs permitted!!! 
For any questions please contact the Autocross Chair:  

John Leet at:  autocross@svr-pca.org

 
Cancellations will not be accepted after March 21st.