About this event
Welcome to the 2020 FIMNA/AMA MotoAmerica
Motorcycle Road Racing Series
Round Four at Pittsburgh International Race Complex - August 6-9, 2020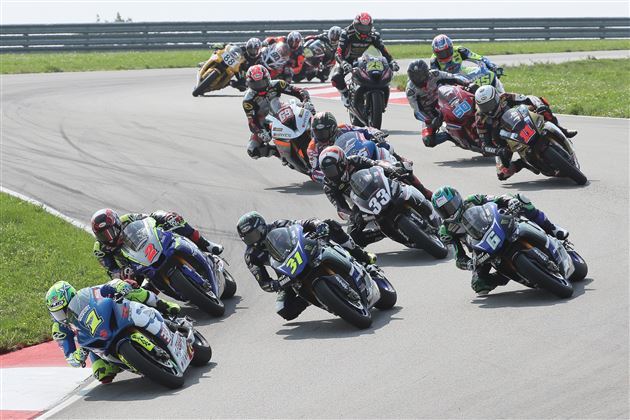 The 2020 Season returns East to Pittsburgh International Race Complex!
The competition has been outstanding in past years and
it promises to be better than ever!
Come and be a part of the MotoAmerica Team!
Event requirements
PLEASE REVIEW THE FOLLOWING REQUIREMENTS AND GUIDELINES BEFORE PROCEEDING TO REGISTRATION!!
ALL participants must be 18 years of age to work track side at a professional race event!
Racing is a dangerous sport and long pants, sleeves and closed toe shoes are an ABSOLUTE requirement!
No tank tops, no sandals or flip flops, no tights, no yoga pants, no work out pants, no shorts!
 Track and F&C(Flag & Communications) marshals are required to wear standard whites, pants and shirt.  Long Sleeves preferable and suggested!
Experience is not required, however Corner Marshal for the PIRC Round is a paid position and there are a limited number of available spots and marshals with experience will be given first  consideration when setting rosters.
Schedules and Rosters are established upon these registration numbers!  Please confirm your ability to attend prior to registering.
If you sign up, PLEASE, show up!  Your participation is integral to our success!!!
THIS POSITION IS A THREE DAY OBLIGATION!
We are a "rain or shine" sport, so rain gear is always recommended.  No colors that could conflict with flags(no red or yellow.  white or clear preferred, black is acceptable.
As a paid employee, your are responsible for feeding yourself for the duration of the event.  Free primitive camping and one guest pass come with a predetermined daily pay to be discussed after confirmation of acceptance on the team.
Pittsburgh International Race Compl
Wampum, PA
Download track map
Buy track decal