Event #4 CSA (Calgary Speeders Addicts)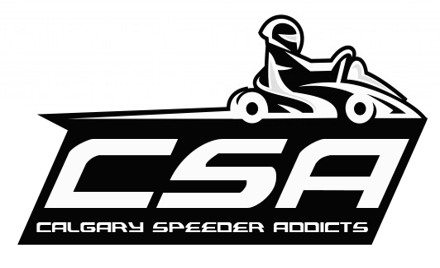 Calgary Speeder Addicts
Sunday, April 19, 2020
Speeders Calgary
,
Calgary

,

AB


This event is a collaboration between VS One Automotive, Speeders, Spec R Motorsports and Calgary Speeders Addicts. This is a practice event whose purpose is to strengthen the motorsports community and hone your skills in a friendly environment.  Hopefully, this event is the gateway for some competitors to explore other avenues of motorsports available in southern Alberta.
We invite you to enjoy an event focused on wheel to wheel,  honorable, place finish driving.  The event format will include four sessions for each driver, where the first session will be used to practice and qualify you for one of two groups.  The second and third sessions for each group will run in a standard and reverse poll order,  where the final session is for a position in the tournament.
The event will start at 9:30  and run until roughly 15:00 

For good luck pricing will be $98.88,  and includes 5 heats of driving,  Lunch and Drinks.
Steward registrations must be previously discussed with organizers.
VS One will be providing lunch,  and as Always Spec R will be providing the Drinks!