2019 Alberta Race Marshals Membership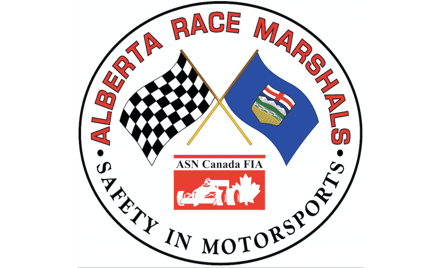 ARM - Alberta Race Marshals
Friday, Feb 15 — Tuesday, Dec 31, 2019
Castrol Raceway
,
Leduc County

,

AB
Registration closed December 30, 2019 11:59 PM on December 30, 2019 11:59 PM MST Registration ends December 30, 2019 11:59 PM on December 30, 2019 11:59 PM MST Registration opens January 1, 2019 12:00 PM on January 1, 2019 12:00 PM MST Registration runs from January 1, 2019 12:00 PM to December 30, 2019 11:59 PM
Alberta Race Marshals – ARM
ABOUT US
Alberta Race Marshals (ARM) is a new non-profit organization of volunteers that will be working closely with the Canadian Motorsport Response Team (CMRT) to benefit from advanced and cross training support.
ARM was formed to enhance track safety and working conditions for all volunteers and drivers.
ARM will provide marshal services to the NASCC/ARCA and other organizations for their events as well as additional WCMA and ASN sanctioned road racing events around Alberta. Our active racing season is May through October as well as ice racing in January through March.
The ARM marshals are trained volunteers who participate in road racing events throughout Alberta. Some also volunteer for International events such as Indy Car & Formula 1.
Safety at motorsport racing events for drivers, officials and spectators alike is a priority. This is ensured by a network of specialized professionals and volunteers who address security, medical, rescue, race control and many other functions.
Marshals enhance track safety by providing a communication link between other Marshals, the Clerk of the Course, Race Control and the Drivers through the use of international standard flags, techniques and signals.
ARM will strive to forge links with similar marshaling groups throughout Canada and internationally to encourage cross-pollination of ideas in an effort to develop common marshaling standards and promote "Safety in Motorsports".
We have recognized the importance for the Marshals to be independent to build a more effective, reliable and energetic team. By supplying and maintaining their own equipment, they will be able to fulfill the needs of the organizers/promoters as well as those of the marshals to ensure safety for competitors, officials, and spectators.
MISSION STATEMENT
Alberta Race Marshals endeavors to develop its members and their skills to provide the road racing community in Alberta with highly qualified, experienced, motivated and well equipped marshals to assist in ensuring "Safety in Motorsports".
Abbreviations for other organizations:
CMRT: Canadian Motorsports Response Team
WCMA: Western Canadian Motorsport Association
NASCC: Northern Alberta Sports Car Club
ARCA: Alberta Race Car Association
ASN: Autorité Sportive Nationale du Canada (FIA delegate for Canadian motorsport)
FIA: Fédération Internationale de l'Automobile