2017 Wine-D Road Ladies Only Tour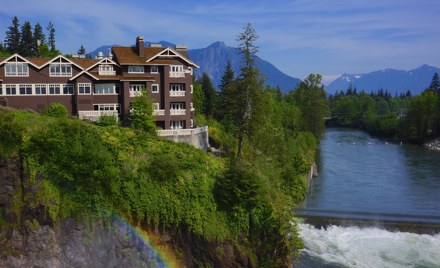 PCA - Pacific Northwest Region - Tours & Social Events
Saturday, August 26, 2017
Registration closed August 12, 2017 11:59 PM on August 12, 2017 11:59 PM PDT Registration ends August 12, 2017 11:59 PM on August 12, 2017 11:59 PM PDT Registration opens June 13, 2017 1:00 AM on June 13, 2017 1:00 AM PDT Registration runs from June 13, 2017 1:00 AM to August 12, 2017 11:59 PM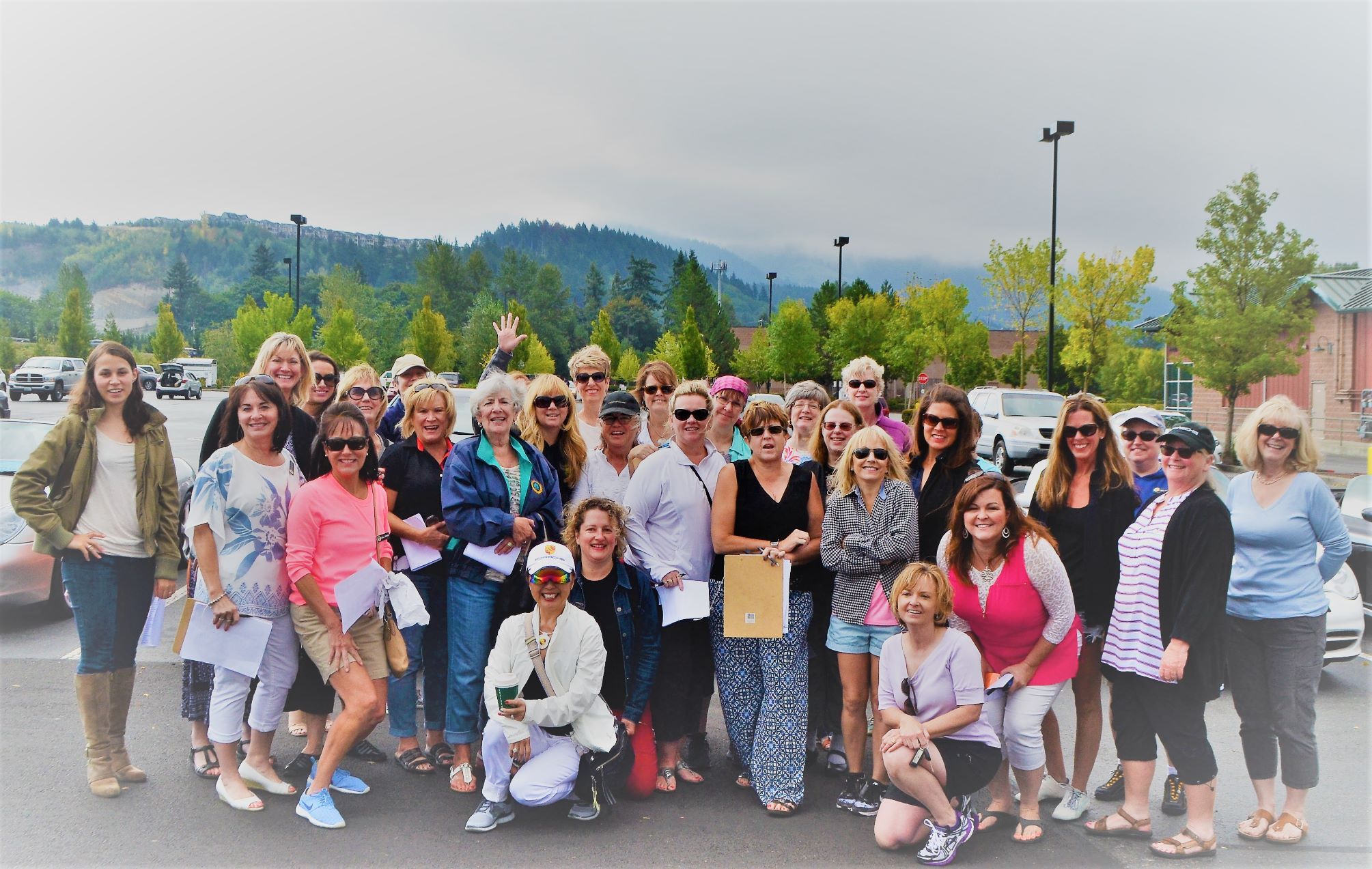 Smiling faces from the 2016 inaugural tour!
NOTE: TOUR IS  AT CAPACITY
CONTACT PATTI LEWANDOWSKI TO BE WAITLISTED OR TO BE A PASSENGER IN ANOTHER CAR

pkdesign@comcast.net
WELCOME TO THE 2017 WINE-D ROAD LADIES ONLY TOUR!
Limited to 30 cars, this second annual Ladies Only Tour will make you will feel right at home mixing your passions for driving beautiful roads, tasting great coffee, and sipping fine wine. The groups will be wine-ding through forests and fields, visiting a waterfall, cruising by lakes and ponds, and will finish by toasting and tasting around the barrel. Lunch will be served!
Note also that for anyone driving alone but who would welcome company we'll be coordinating the pairing of drivers and riders so you don't necessarily have to be a driver or have your own MSR account to join the group.  Please contact Patti at pkdesign@comcast.net if you wish to join the fun but as a passenger, not a driver.  Patti and Virginie will do their best to pair up drivers and riders.  Note that if you already have a friend who is driving and you want to ride with them please coordinate registration and payment with your friend using the registration system.  Otherwise - just contact Patti!
The tour starts at Krispy Kreme Doughnuts in Issaquah in "random" groups - no need to declare a preferred driving style on this tour - it's about the destinations! From there we will take the roads less traveled through scenic and fun-to-drive back roads to our first stop - Snoqualmie Falls and the Salish Lodge. At the Falls we will enjoy not only a refreshing view but we will also have time to check out both the Lodge gift shop and the Falls gift shop before continuing our journey.

Leaving the Lodge we will drive along river and lake roads, over hills, around curves, through valleys, and across farmland on our way to the Rustic Cabin Coffee Shop in Duvall. The owners want this to be your home away from home and they aim to help people live life as an (driving) adventure - one cup of coffee at a time. Rustic Cabin will also be a good place to pick up a snack you might need to carry you through to our (late) lunch.

Following our caffeinated stop, we will head north toward Crescent Lake and then backtrack to Paradise Lake via delightful back roads ending at our second home away from home of the day…the JM Cellars Production facility in Woodinville.  

JM Cellars is a family's labor of love. They strive to craft exceptional wine that honors the land, delights those who share it, and celebrate the people who work it with them - and the number of award winning wines confirms that they know how to reach these objectives. John Bigelow, owner and head wine maker, and his wife Peggy have extended special consideration for the group to make this visit feasible.  

John will welcome us and share his love and knowledge for wine by taking us through his wine-making process followed by special barrel tastings of his award-winning wines. All this takes place while the you enjoy the Pot Belly lunch that each of you ordered during the registration process. Bring your questions - John loves to share his passion!

So there you have our Ladies Only Adventure - a great drive, interesting destinations, informative stopovers and a chance to continue existing friendships and forge new ones; well worth the $40.00 per person for each driver and passenger. It truly is not just the Cars - it's the People (and the Destinations!).

Patti and Virginie
Housekeeping:
Need we say it?  Ladies only.  Anywhere.  Start.  Stops. JM Cellars.  (Except for the drivers' meeting/safety briefing conducted by Greg or Gordon)

NOTE

You will have to create your own MSR account in order to register as a driver.

B

ecause of our final destination this tour cannot accommodate drivers or passengers under the age of 21. We hope you understand that the difficulty of trying to manage the logistics a mixed group if some folks didn't want to join the wine session. This is the reason we added this limitation.

 

The tour is a "package deal" covering the costs of both lunch and the barrel tasting.  Sorry - we aren't able to separate the tour into a "wine" and "no-wine" event

.

For similar logistics reasons we won't be able to accommodate last-minute walk-ons for either drivers or passengers, even if the last-minute add-on would forego lunch and/or pay by cash or check. Again - we think you understand the underlying co-ordination complexities and our dilemma; thus the reasoning for trying to keep things simple by not offering options.

No sports car available?  No Problem!  Bring your Panamera, Macan, or Cayenne!

We are not asking about driving styles because this is truly a tour - one that focuses more on the drive and the destinations and less on the driving.

We've learned that there are many ladies who would like to participate but who do not want to drive. We are, therefore, attempting to match lone lady drivers who would like to share the experience with those who would like to participate but don't want to drive. This might get a bit complicated, but we know you'll bear with us as we try to make the tour available to as many PNWR ladies as possible!

Act fast - we have a 30 car/60 lady limit!