2017 Ladies' Day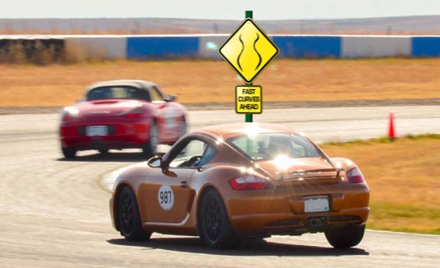 PCA - Rocky Mountain Region
Saturday, July 29, 2017
Colorado State Patrol Track
,
Golden

,

CO
Registration closed July 24, 2017 11:59 PM on July 24, 2017 11:59 PM MDT Registration ends July 24, 2017 11:59 PM on July 24, 2017 11:59 PM MDT Registration opens May 29, 2017 12:00 AM on May 29, 2017 12:00 AM MDT Registration runs from May 29, 2017 12:00 AM to July 24, 2017 11:59 PM
Ladies' Day:  Fast Curves Ahead
Saturday, July 29, 2017
Colorado State Patrol Track in Golden
Ladies, registration opens May 29th for the event planned just for you!  PCA-RMR and our sponsors Poudre Sports Car, 3zero3 Motorsports, Dan Fead of Sotheby's Realty, Dr. Lisa Hunsicker of Revalla Plastic Surgery and Medical Aesthetics, Prestige Imports, Candlelight Tavern, Wine Country Motor Sports, Autoworks Colorado, On Site Tires and Adam's Polishes are pleased to announce our Ladies' Only High Performance Driver Education event at the Colorado State Patrol Track in Golden, Colorado. All ladies welcome! This is not a car-club specific event.
Whether this is your first time on the track or you have many years of experience, we have a run group to match your skills.  For our new and less experienced drivers, we have one-on-one instruction provided by our PCA-trained instructors, who will cheerfully and carefully guide you through the process. We will also accommodate our advanced drivers and every level in between.
The event is open to all women and all makes of cars (Convertibles must have roll-over protection. SUVs must be Porsche or BMW – if you are unsure contact our CDIs and they will make the final determination).  Cost is $105 per driver, which includes a fun-filled day of driving, catered lunch, and a commemorative gift.  Additional lunches for your friends and family can be purchased when registering for an additional $10 per lunch. We will provide a tent, tables and chairs, and lots of cold water. There are no concessions available at the track, so please plan accordingly with snacks, sports drinks and such.  Please be aware that due to the layout of this track, you will not be able to enter or leave while the track is "hot" or in operation.  Coming and going will only be available at the start of the day, during lunch, and after the event.  We will provide exact times as we get closer to the event.
You must wear cotton shirts, long cotton pants, and closed-toe shoes when driving.  Bring or borrow a helmet (Snell rated 2010 or newer).  There will be a few "loaner" helmets available as well. Also, cars must pass a technical inspection. It is highly recommended you get your car inspected at the designated inspection locations prior to the event. We will provide information on technical inspection as we get closer to the event.
Registration opens May 29, 2017. This event is limited to 70 drivers.  This is a very popular event and we encourage you to register quickly before the event sells out! We can always use volunteers too! Volunteers can also register through motorsportreg.com. Registration closes on Monday July 24, 2017.
Join us for a Q & A information session sponsored by 3zero3 Motorsports On Saturday June 24th from 8am to 10am.  This is a great opportunity to get your questions answered and to meet other women attending the Ladies' Day Event. 3zero3 is providing brunch.  To RSVP or for more information on the Q & A, please contact: info@3zero3motorsports.com.  Any further questions or comments, please contact the registrar Bill Allen at wfa08@yahoo.com or the event chairs Vicki Cox-Jones at vickijns@gmail.com and Lynda Love at rxiris@comcast.net . CDIs for the event are Vicki Earnshaw; vicklm@aol.com, Doug Bartlett; doug@dbartletts.net, Scott Henderson; sshjd@aol.com,

If you are registered or intend to register for the Ladies Day DE on July 29th.  You will need to have your car inspected by a qualified technician.

RMR will be providing no-charge pre-tech inspections at the following locations and times:
 
Wednesday 7/19
 
Prestige Imports 6pm to 7pm
9201 W. Colfax Ave.
Lakewood, Colorado 80215

Ferrari of Denver 5:30pm to 7pm
1480 E. County Line Rd.
Highlands Ranch, CO 80126

Poudre Sports Cars 5:30pm to 7pm
5806 South College Ave
Fort Collins, CO 80525
 
Simple Automotive Solutions 6pm to 7pm
7191 Arapahoe Rd Ste C
Boulder, CO 80301

3Zero3 Motorsports
5000 Robb St.
Wheatridge, CO 80033
Ladies Day by Appointment only 303-456-8383
 
Helmets:  SA2010 or SA2015 ratings are now mandatory.  If you have not already done so please bring your helmet to pre-tech for certification.
 
Tech forms are downloadable at:  http://rmr.pca.org/ under the Files and Forms tab.  Please bring your form with the information at the top filled out to pre-tech.
 
We strongly advise that you have your brake fluid changed and bled  and pads checked at the start of the season.  We can't emphasize this enough as a safety measure.


 
PLEASE SCROLL DOWN THE PAGE TO THE RED CONTINUE BUTTON AND CLICK ON IT TO GO TO THE NEXT PAGE.