ACNW Strassenlage '16
Continue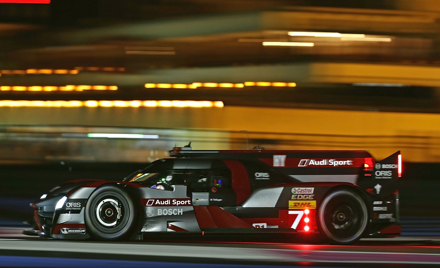 Registration closed August 12, 2016 6:00 PM on August 12, 2016 6:00 PM PDT Registration ends August 12, 2016 6:00 PM on August 12, 2016 6:00 PM PDT Registration opens June 7, 2016 6:00 PM on June 7, 2016 6:00 PM PDT Registration runs from June 7, 2016 6:00 PM to August 12, 2016 6:00 PM
Join Audi Club Northwest at The Ridge Motorsports Park (RMP) on Friday and Saturday, August 19-20, for Strassenlage 2016 sponsored by the Northwest Audi Dealers Group. 
Strassenlage (handling!) is the name of ACNW's HPDE event that will give us two exciting days at The Ridge Motorsports Park (1060 W Eells Hill Rd NE, Shelton, WA, 98584). The "Ridge" is a very challenging road course that is 40 feet wide, 2.47 miles in length, with 16 turns, and has over 300 feet of elevation gain and loss per lap, including the 50 foot plunge down the Ridge Complex..
We have packages in MotorsportReg for both days, or either Friday or Saturday for solo or instructed lapping.  The two-day package is $425 and $265 for either Friday or Saturday.  Plenty of track time and a nicely served lunch is included both days.  All participants must be at least 18 years of age.
Objectives for Strassenlage are to practice and refine the experience you gained from attending previous track events with Audi Club Northwest or other car club events, with instructor support available.  In addition, we will continue the ACNW Enhance Education Program where drivers from Novice to Advanced will participate in download sessions after each of their lapping runs to discuss driving techniques at RMP.  A Continuing Education for all drivers.
To qualify for Strassenlage, drivers must have previously attended a Driver Skills Clinic (DS).  Strassenlage is a lapping event only; there is no DS available.  You will be asked to select your skill level as part of the registration process online. Attendance at a Driver Skills by another car club (BMW, Porsche)  may be acceptable. Please check with the Event Master.
ACNA membership is required for this event.  Drivers who are not yet members, or who need to renew an existing membership, may handle that using the Audi Club North America website <http://www.audiclubna.org/membership>.

Registration pricing includes lunch. Guest lunches are available for $15. Note: When meals are a part of our events, ACNW will attempt to accommodate special dietary requirements if requested. However, meals are provided by third parties and circumstances may not always enable ACNW or its vendors to meet every special dietary need.

We do not have a headquarters hotel for this event but you may consider these local hotels: Super 8 (360-426-1654), Shelton Inn (800-451-4560) or Little Creek Casino (800-667-7711). RV/tent camping may be permitted at RMP. Please contact the event master for more information.

Thank you and welcome to what will be a wonderfully challenging experience.

Please email the Event Masters with any questions:
Doug Cerretti, cerr5000@yahoo.com, Lori HIll,  littleredbullet@gmail.com